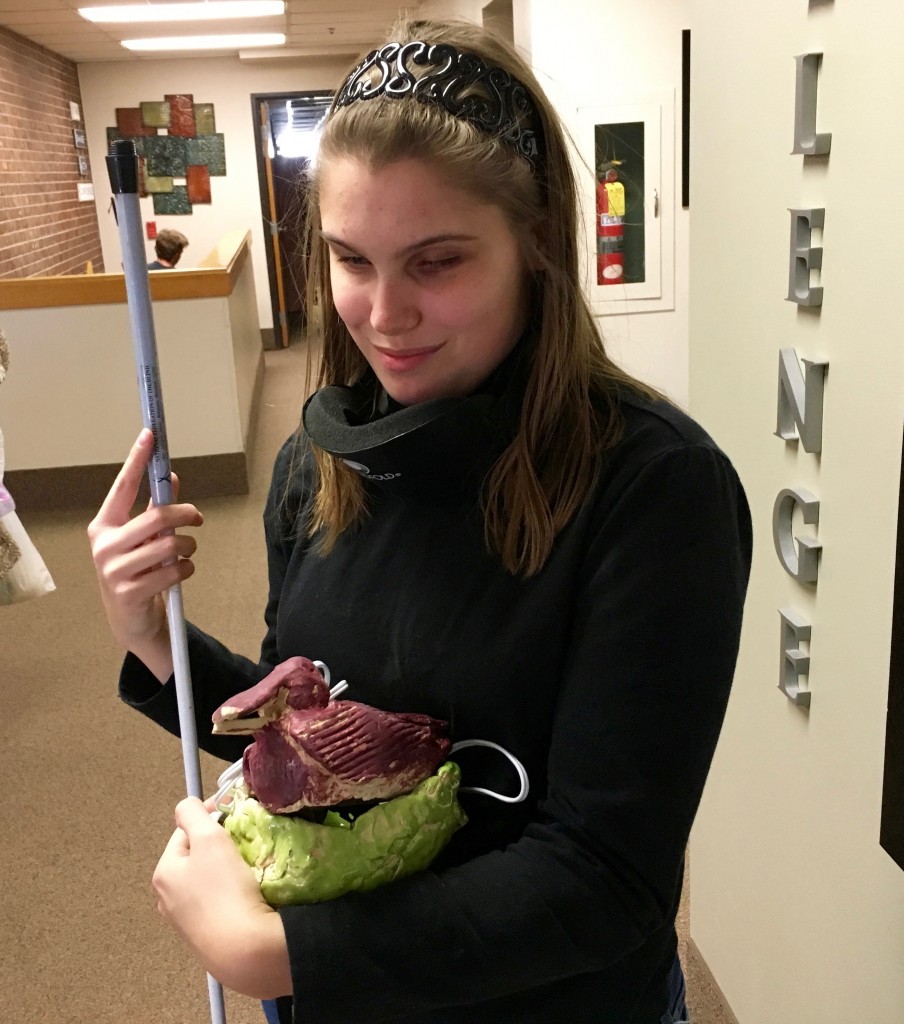 Monday afternoons our art class meets with our long-time teacher and friend Ann Cunningham to make tactile are pieces from stone, clay, paper or whatever creative fancy strives to take flight.
Shelby will graduate next month, and she's been a fixture in art class since last fall. Here she is `with her latest art project, titled "Beacon". She started out to make the two maroon ducks sitting on their lime green nest, but along the way got the idea of a kind of lamp, its light shining from one of their mouths. So after she fired and lazed the piece, she went out to the hardware store to get the wiring and put it all together. Creativity, we may observe, is a process.
And so, it is a beacon!
Be sure to visit Ann's Sensational Books Blog for lots of cool videos and articles about tactile art!