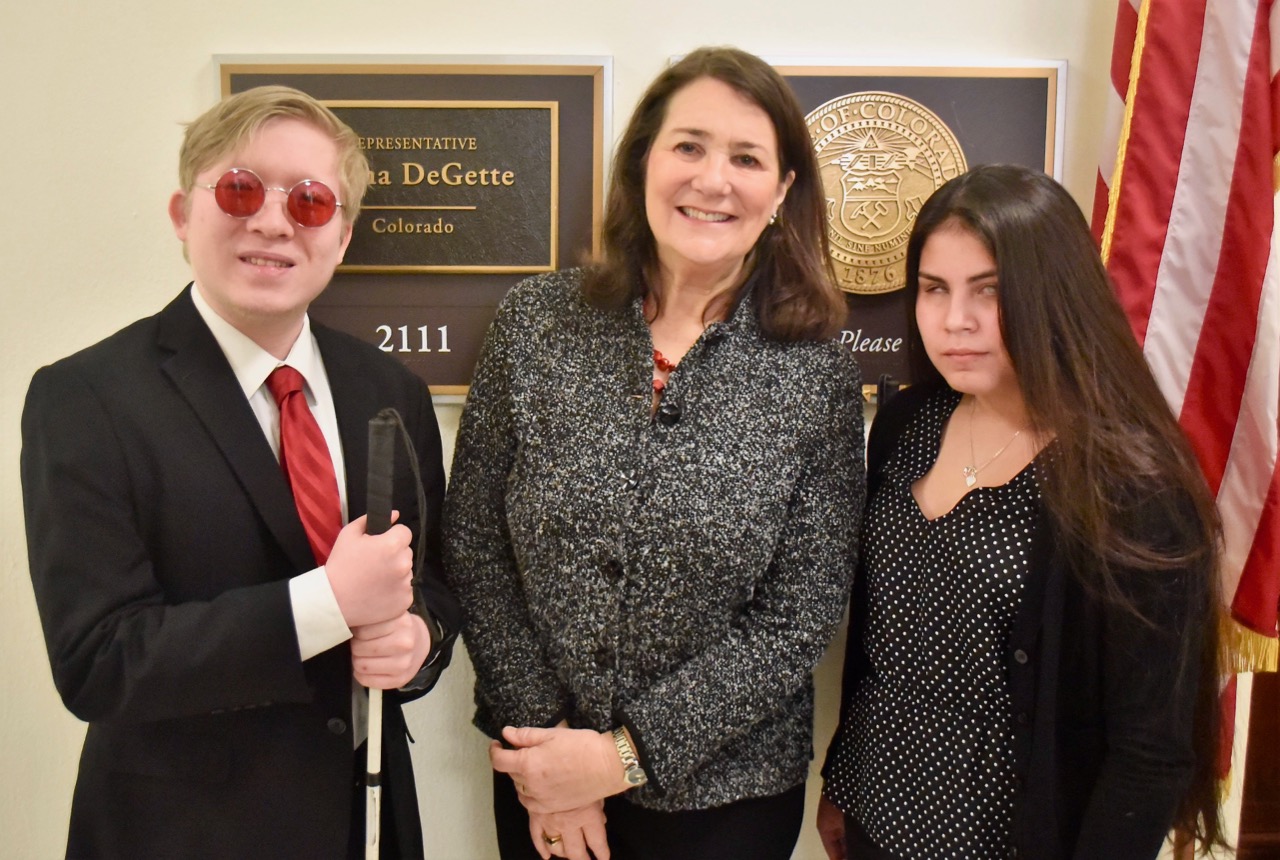 It was a busy time In Washington, DC that week of January 28.
Okay, that's an understatement.
Congresswoman Diana DeGette was called down to the House floor for a vote just as we were getting off the elevator. (We know this because a bell rings in the House office buildings calling members to the floor, and it sounded just as we got off.). She made it back just as our meeting with her Legislative Aide was coming to a close. So she greeted each of us (about 15 people) and we got the photo above with our high school students, Ian Lee (Aurora) and Deyannira Villa Cazares (Denver).
Ian and Deya went with the National Federation of the Blind of Colorado thanks to a scholarship from the Colorado Center for the Blind Youth Services. The funding comes from generous grants for youth from local foundations. We were so impressed with Ian and Deya and their eagerness to engage in discussions advocating for greater access and opportunities for blind Americans, that we are really looking forward to offering the scholarship again next year.