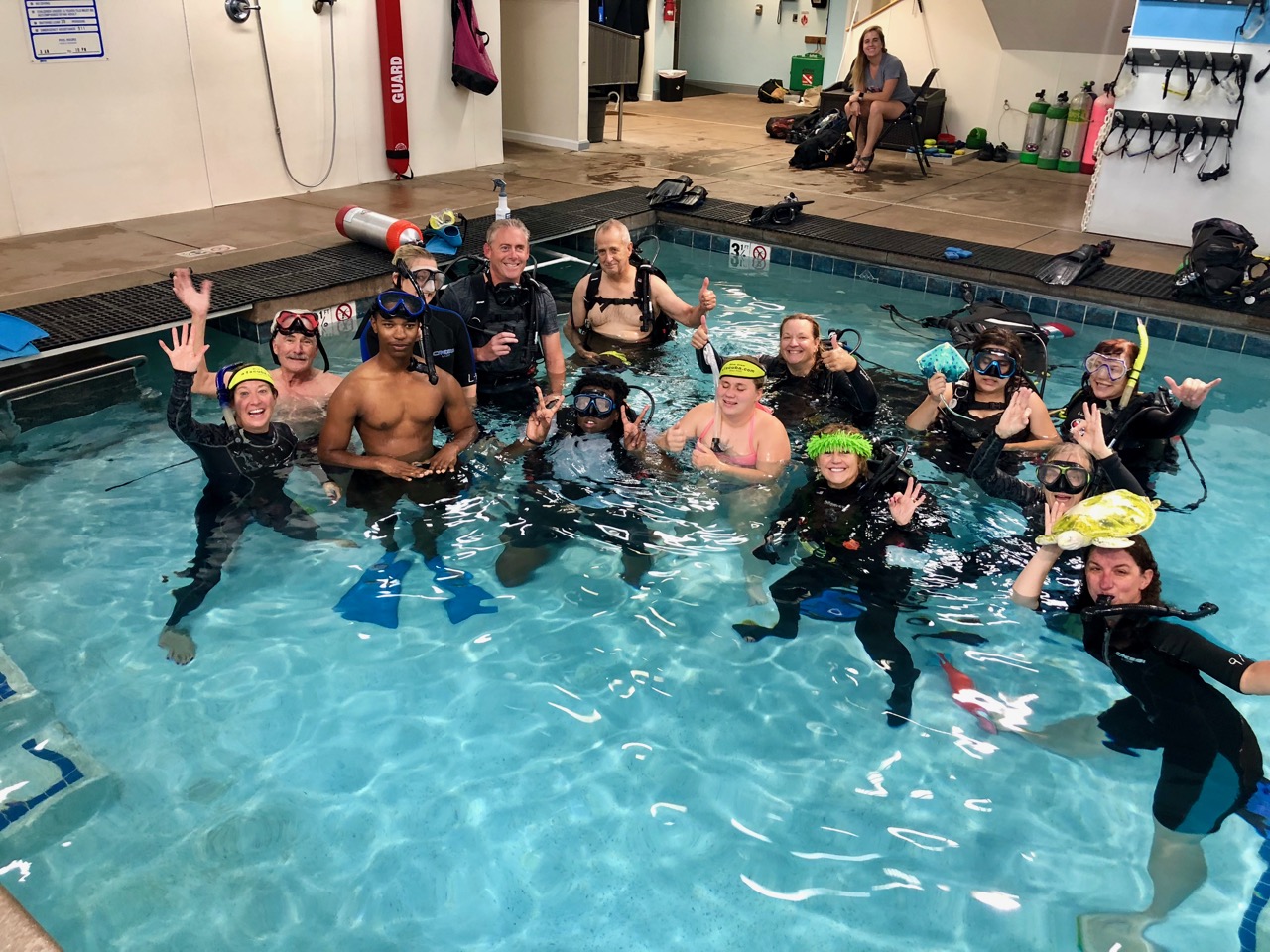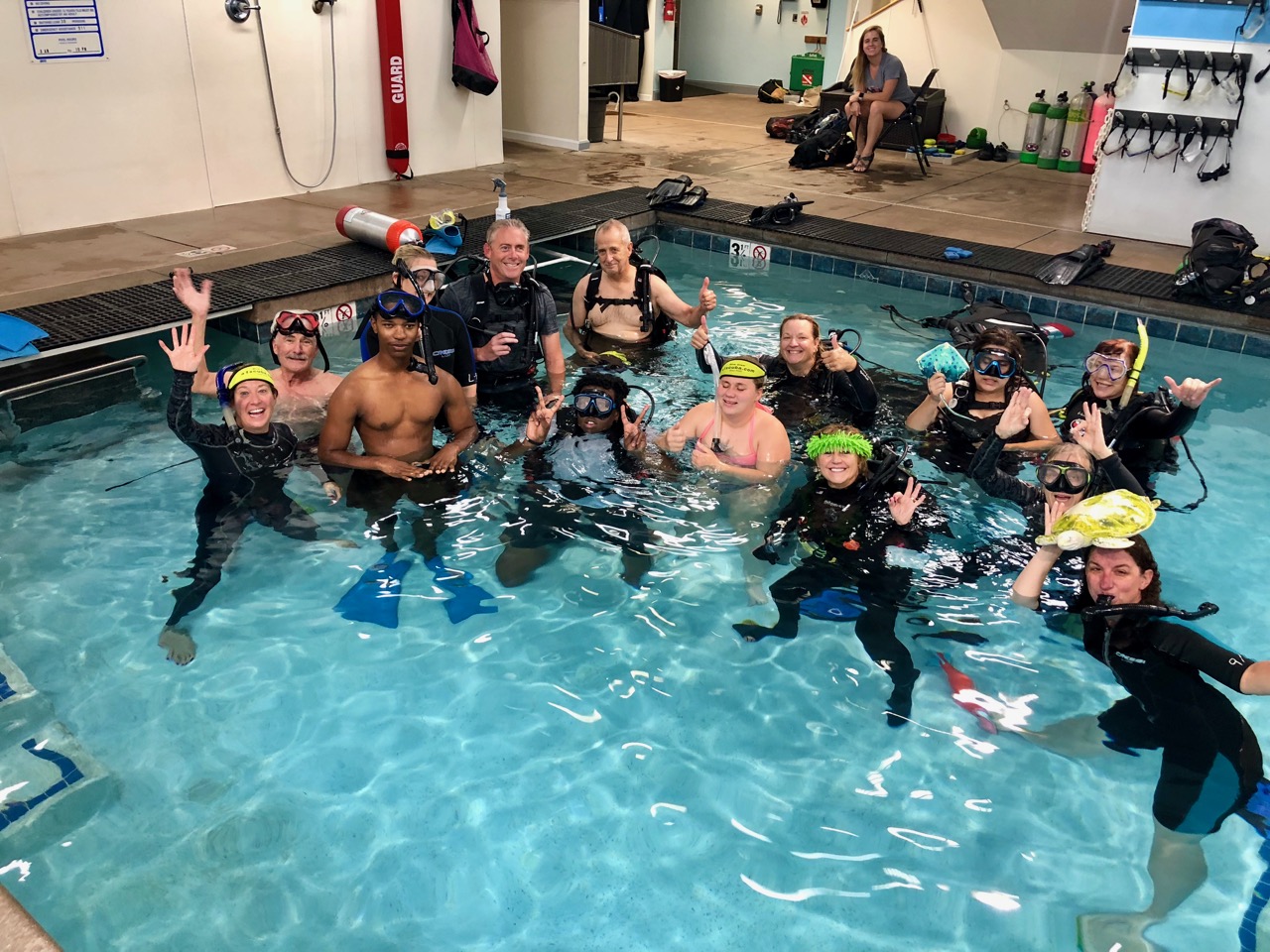 A group of seven Colorado Center for the blind students took a scuba lesson on August 31, thanks to the enthusiasm, organization and experience of one of their peers, Brian Bussard and A-1 Scuba and Aquatics Center in Littleton. In fact, A-1 donated the lesson, including gear and instructor time!
Bussard, who came to CCB as a student six months ago, is already a certified diver. He has been for 10 years and loves the sport, but hadn't been diving in the two years since he became blind, so it was as much his own motivation to get back to the sport as his desire to share it with his fellow students that resulted in his setting up the entire adventure.
"It was really satisfying to share this (scuba diving) with my friends," he said. From the looks of these photos, everyone found it a pretty satisfying experience!
Thanks to A-1 for working with Brian and our students!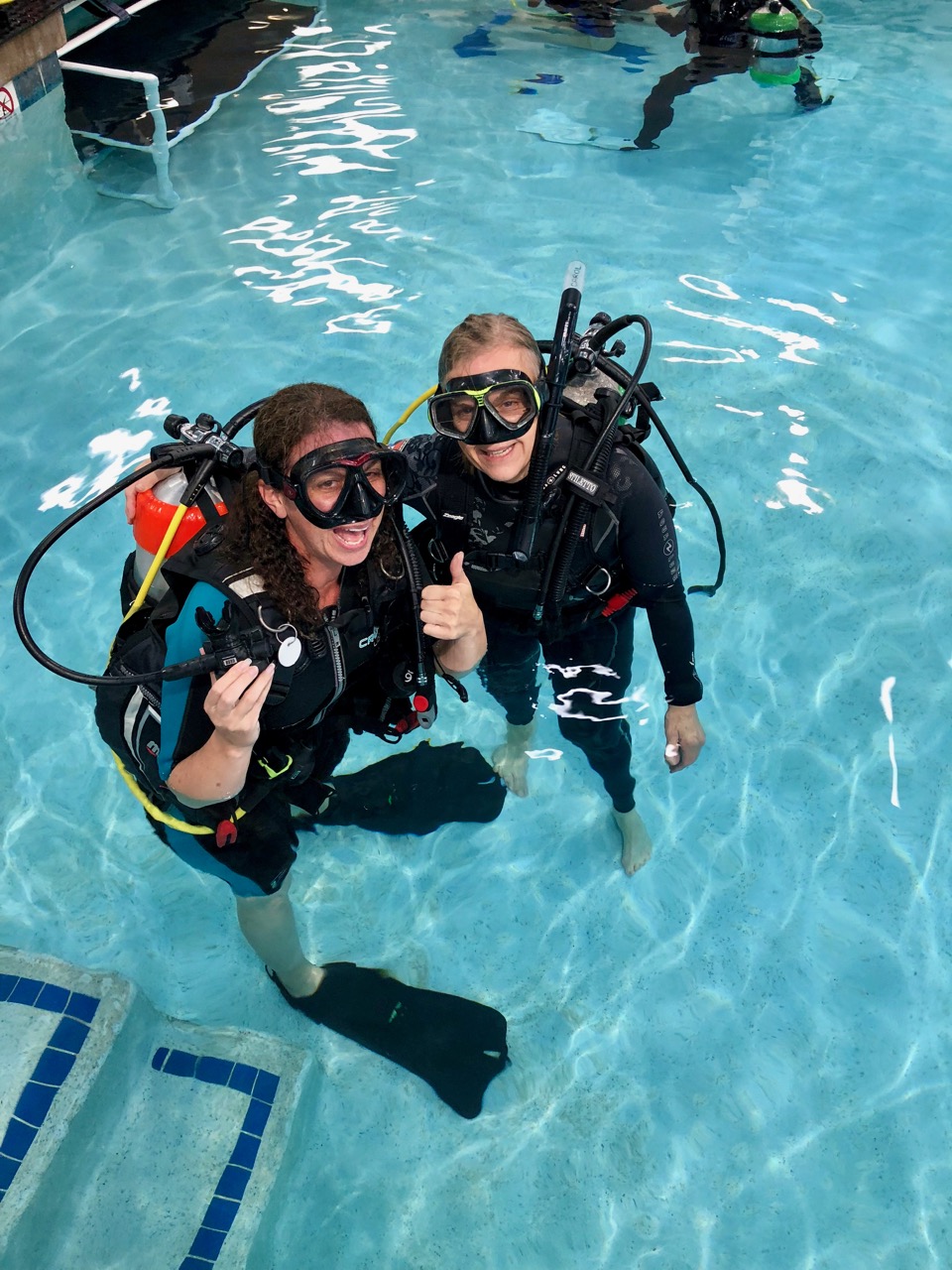 With her instructor Carol, Annette Gives the thumbs up.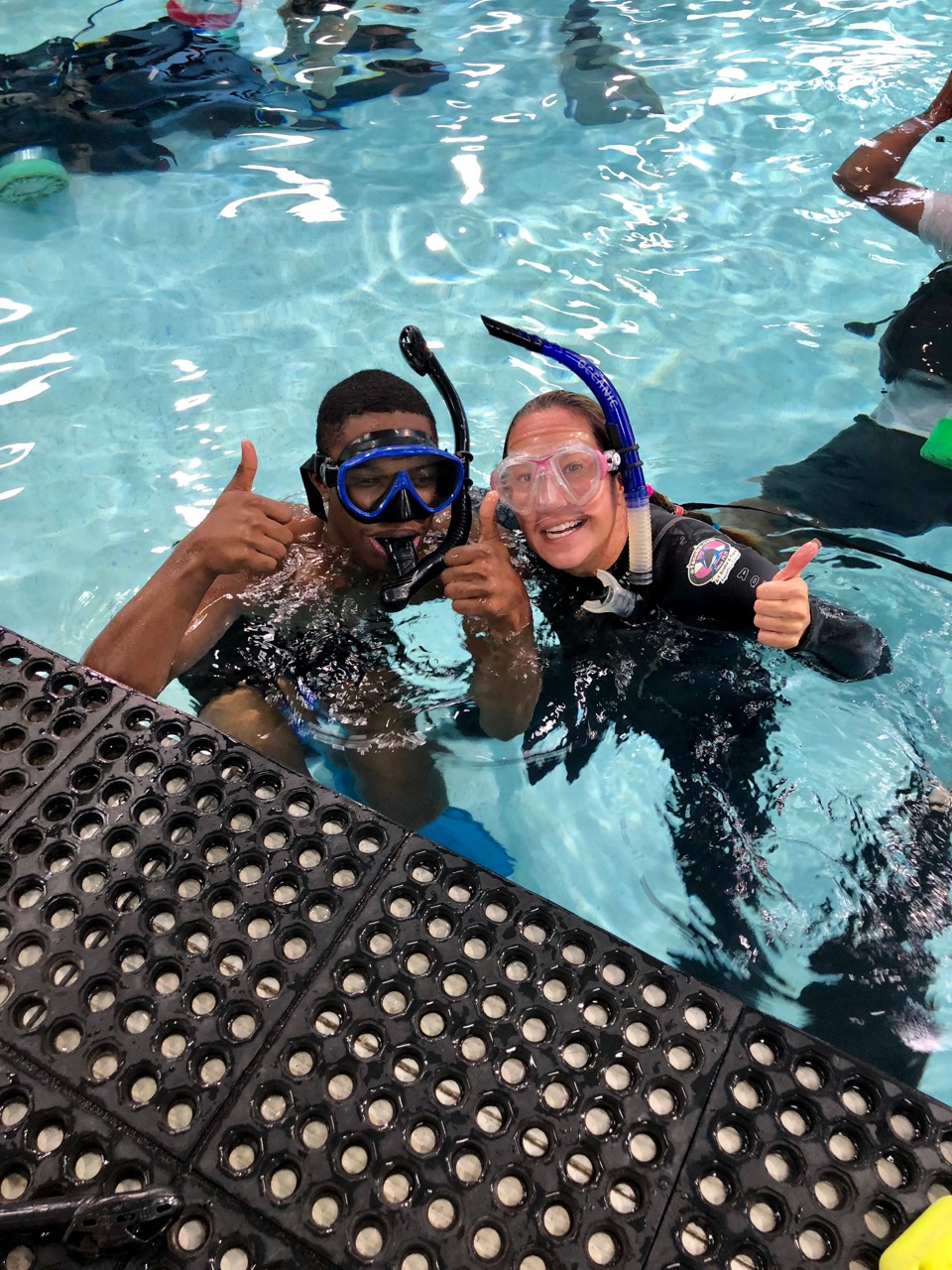 Loren decided to try snorkeling. Here he is in the pool with his instructor AnnaMarie.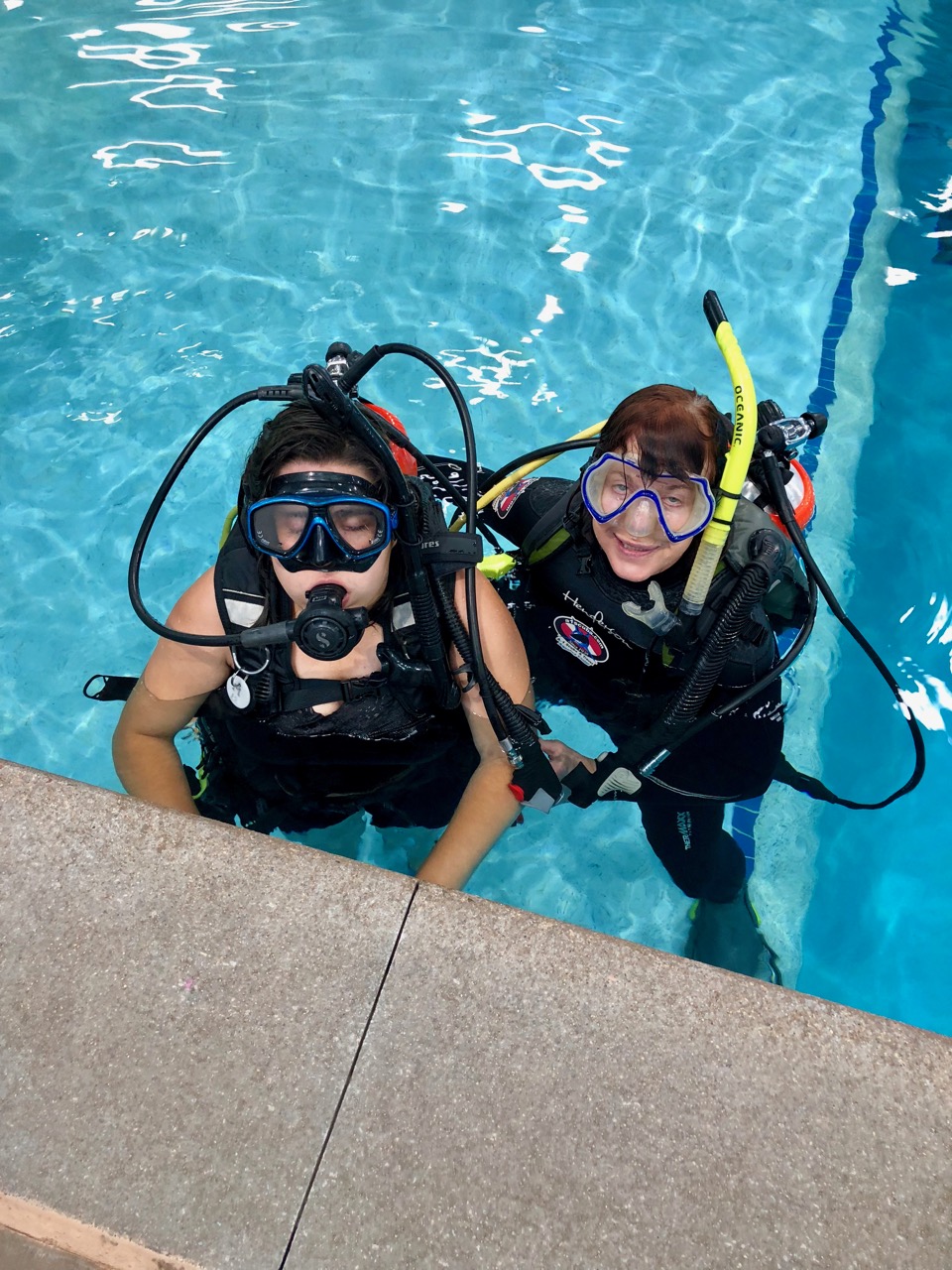 Danielle and instructor Rita surface near the edge of the pool.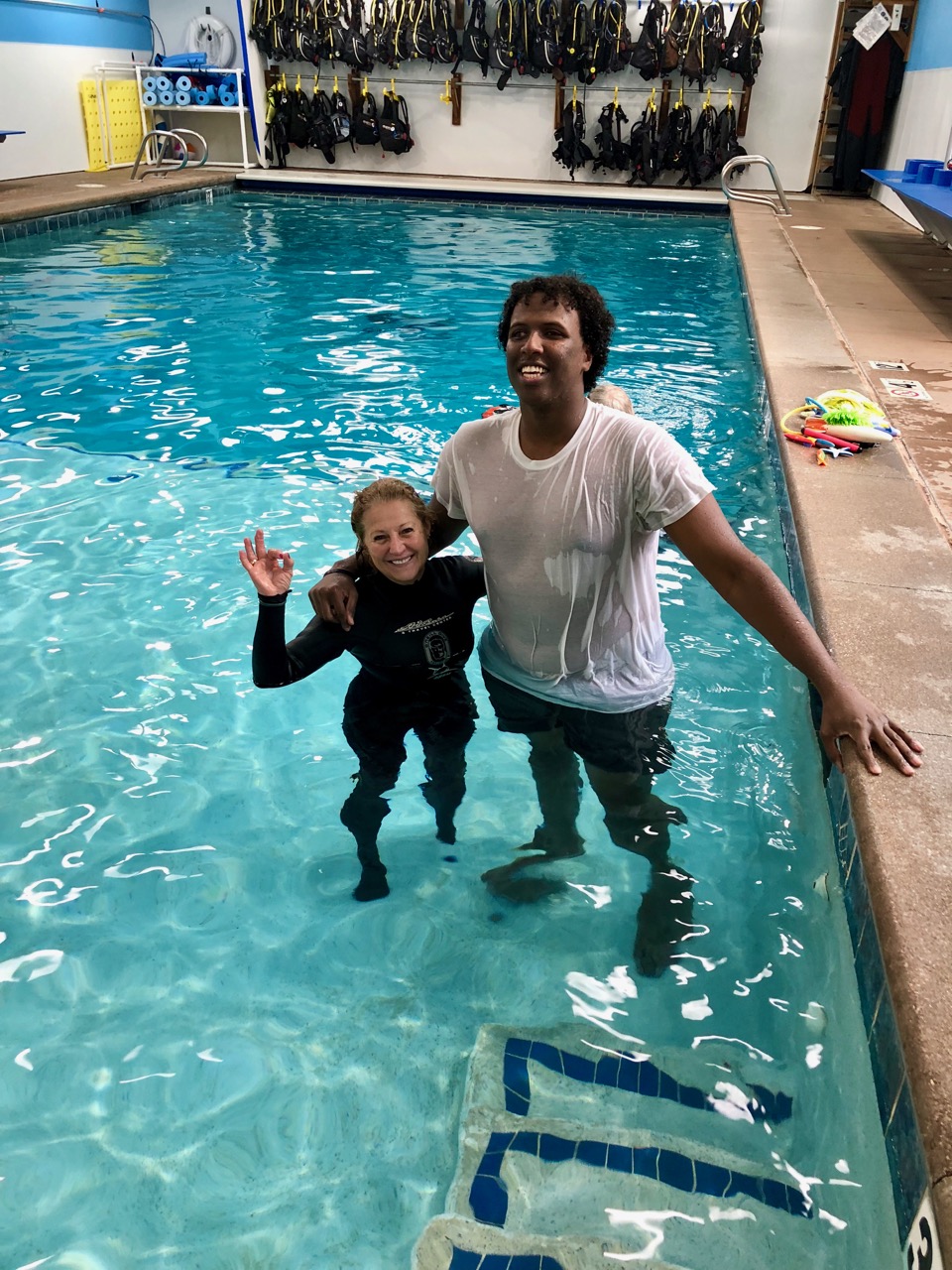 Abdi (6 feet, 8 inches)and Lynn (not so much) partner in the pool to prove, not only that blindness need not hold you back, but there are no maximum or minimum height limits to enjoy scuba diving.