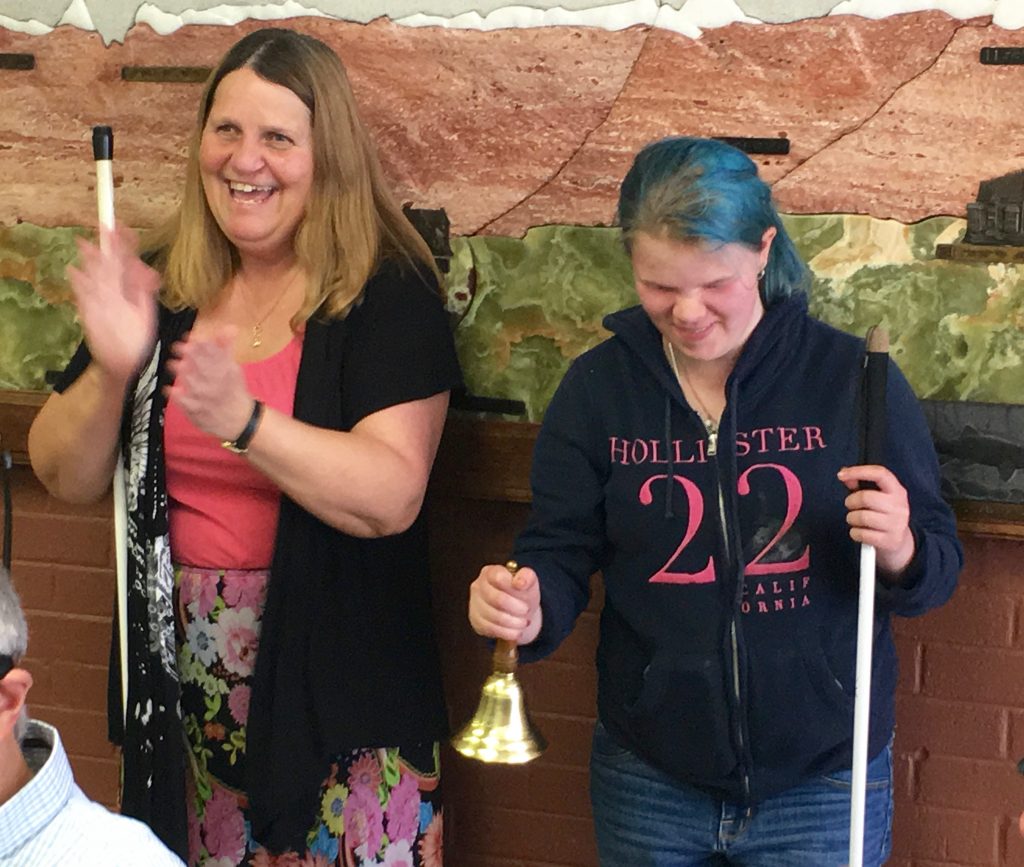 On April 6 it was Vika's turn to ring her Bell of Freedom. She cooked a meal of barbecued chicken, potato wedges that used 30 pounds of spuds, and peach cobbler.
When Julie asked if if she'd ever done any cooking before coming to the Center, she said no.
"My parents were afraid I would hurt myself, and they didn't know how to teach me. That's why I wanted to come here and be around other blind people who know how to do things and can teach other blind people."
"And I've met so many wonderful people and had such wonderful teachers."
The final guest count for her grad meal was 64.
I" know if I can cook for 64," mused Vika, "I will be able to cook for my family and friends."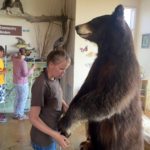 Vika came to the Center as part of our 8-week summer program in 2015 – she was a fresh new high school graduate from South Carolina! After the summer program, she knew she needed – and wanted – more skills, more confidence and more independence.
"I know that in South Carolina or anywhere else in the country I couldn't possibly get all that Ive gotten here," she told her guests. "Everyone should give a round of applause to Julie and all the teachers. Keep doing what you've been doing!"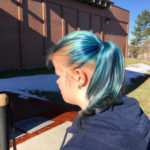 It seems that Vika learned more than just travel and cooking and tech. She learned to shop. Maureen reminded us that Vika didn't have any interest in things like doing her hair or nails, or finding nice clothes. But as Vika herself said in her Monster Route video, she now loves to shop – not to mention regular changes in hair color!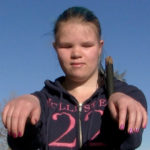 "You've made so much progress – you've done a tremendous job and you've worked so hard," Julie praised.
Vika returned to South Carolina and plans to attend community college in the fall.
"Remember, we are your family forever," said Julie, "and we'll always be here for you. Were so proud of you!"