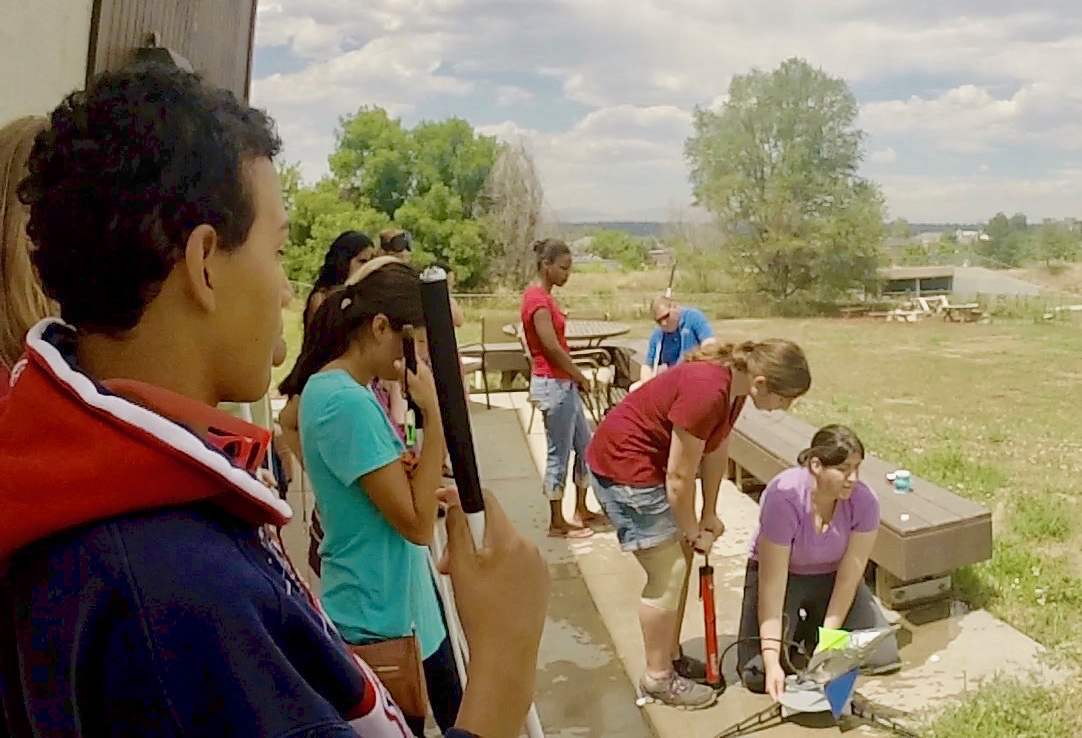 Blind people can and are scientists, even though too often blind youth are discouraged or set off to the side in science classes. With that in mind, each year we conduct a Saturday Science Seminar in conjunction with our summer programs. It's not exclusive, however, as blind youth are invited whether or not they're in this year's summer programs.
So please join us for 3 fun filled and educational sessions in an array of sciences.
When and Where?
Saturday July 22nd from 9:30 am – 3:30 pm. We will be providing lunch so please RSVP to Brent by July 20th. Email him at bbatron@cocenter.org or by phone 303-778-1130 x 222.
What?
We'll break participants up into three groups, and each group will get a chance to go to all three of the science activities offered:
Robotics
Learn about mechanical advantage and gear ratios and more when your group assembles a Lego Mindstorm robot to drive across the floor.
Trevor Settles, B.S. Physics
Meteorology
Experience cloud formation, the Bernoulli Effect and other weather phenomena related to the weather.
Ashley Neybert, B.S. in Chemistry
Chemistry
Use the talking LabQuest during an Introduction to basic chemistry and using accessible technology to take visual measurements using non-visual methods.
Dr. April Hill Associate Professor, Director of Criminalistics
Department of Chemistry
Metropolitan State University of Denver
Come and have some science fun!