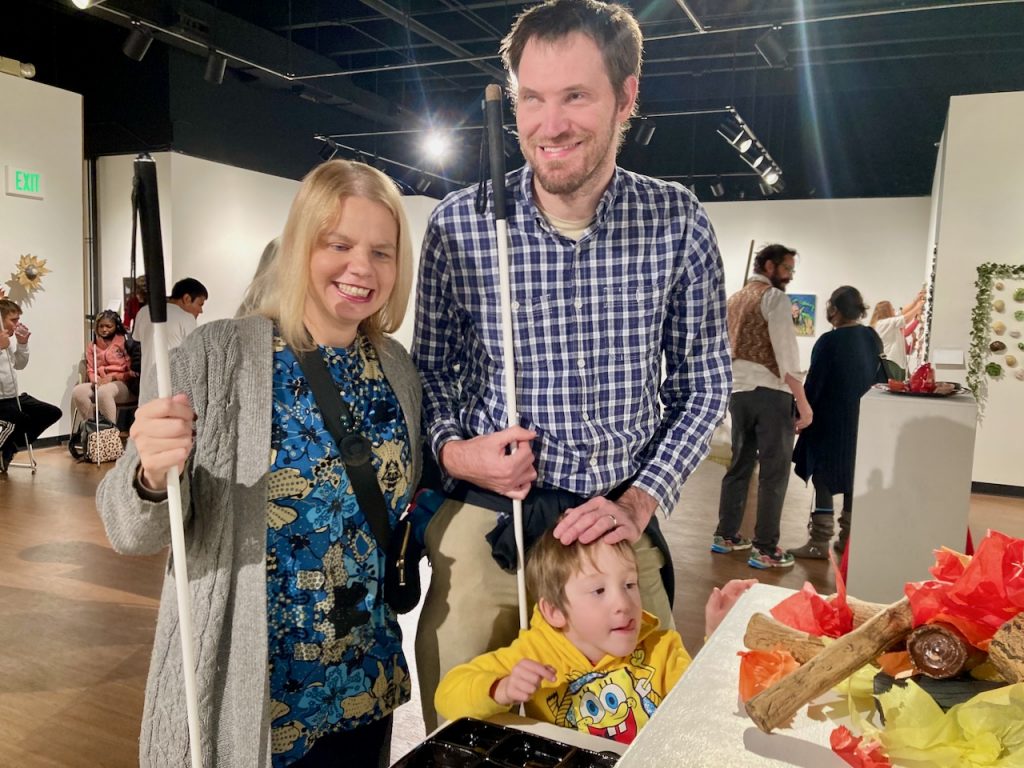 The Colorado Center for the Blind is a training center and community of blind and low vision people proudly affiliated with the National Federation of the Blind. We believe blind people can do anything. Every day, we encourage and challenge each student—and they come to understand their potential as they build the skills and confidence to live the life they want. Because when you believe in yourself and experience a thriving community of positive blind people, nothing can hold you back from pursuing your dreams.
And that's just what Maureen refers to in this Face Book post she made early Thanksgiving morning:
I'm so grateful that in the winter of 2009, I decided to take a chance. I decided to face my fear and anxiety about being a blind person and go for training at the Colorado Center for the Blind. November 20, 2009 I graduated from the center full of confidence and hope for what my future would hold. I could never have imagined that now, November 24, 2022, my life could be this full!! I married to my best friend, we have the most wonderful little boy, my guide dog brings tons of laughs and joy Every day, we love our home, our neighborhood, our careers, and we've made friends here that have become family. I've had ups and I have had many many downs, but I've never had to do it alone. I'm so grateful for the love, support, and resilience that shines in my life every single day. Happy Thanksgiving!
Today, Maureen is our Director of Student Services. Daily, she brings that confidence, hope and belief to our students who, like she did, need both blindness skills and a community that believes in them so they never have to feel alone!
When you give to the Colorado Center for the Blind on Colorado Gives Day, you support a community and a training center that teaches not just blindness skills, but also the belief in all that blind people can accomplish! And you help us claim a percentage of the $1.4 Million Incentive Fund, making your support go even farther!
Support us on Colorado Gives Day, Dec. 6. Every gift from now through Dec. 6 counts toward our 2022 total!
We truly are thankful for your support!
Julie A. Deden
Executive Director