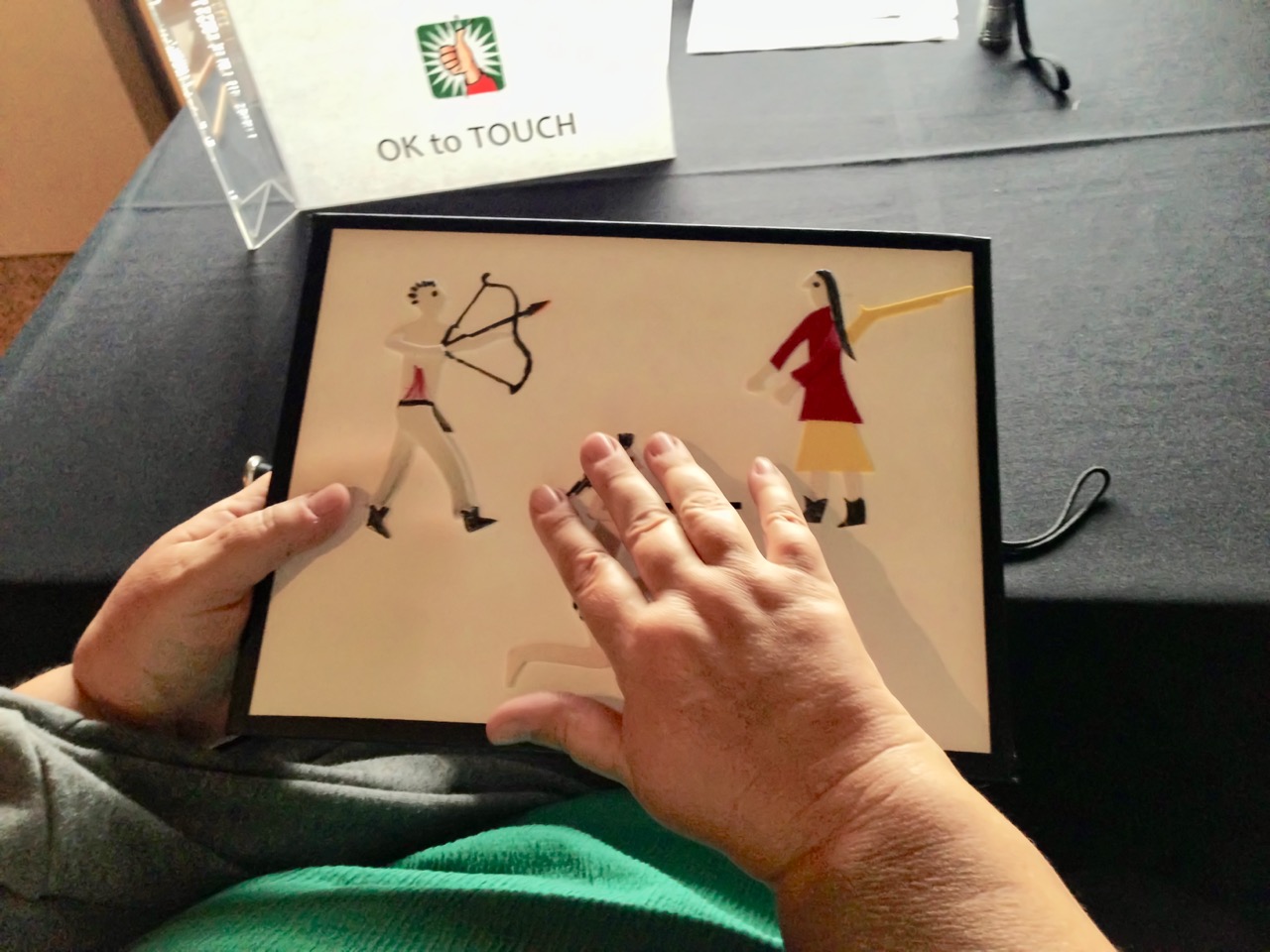 Join us for the April Fun Activities and Skills Training (FAST) on Saturday, April 13 at the Denver Art Museum. We'll be exploring "Treasures of British Art" at DAM's Tactile Tables. It's art that is accessible to everyone, except that there is room for only fifteen in our group! Admission to the museum is free.
We will take a van from CCB to DAM, or you can meet us there. Please RSVP and let us know if you will need a ride from CCB or meet us at the Hamilton Building. Here's a quick schedule for the day:
9:45 Meet at CCB
10:00 Van leaves for the Denver Art Museum
10:45 Gather at the Hamilton Building, which is the south building, between 12th and 13th Avenues (the north building is closed for construction)
11:00 to 1:00 tour of the Tactile Tables with our docent
1:15 depart for CCB
1:45 – 2:00 Pick up students at CCB
For more information on FAST Saturday, transportation, etc., contact Martin Becerra-Miranda at 303-778-1130, ext. 223 or mbecerra@cocenter.org
See you on the 13th!
We borrowed the info below from DAM's web site:
TACTILE TABLES: TREASURES OF BRITISH ART
Get hands on with art! Through verbal description and tactile graphics, immerse yourself in the places, personalities, and events that tell the story of Britain's rich cultural history.
11:00am–1:00pm April 13, 2019
HAMILTON BUILDING – LEVEL 2 (between 12th and 13th Avenues)
Tactile Tables are regularly scheduled, bimonthly opportunities to experience art in a hands-on way, facilitated by specially trained docents.
The museum is located on 13th Avenue between Broadway and Bannock Street. Please note:
• The Hamilton Building is open 7 days a week.
• The North Building is currently closed for a renovation project.
• There is a lot of building construction happening in the Golden Triangle neighborhood. Please allow extra time for traffic and parking.
For more info on location or maps, visit