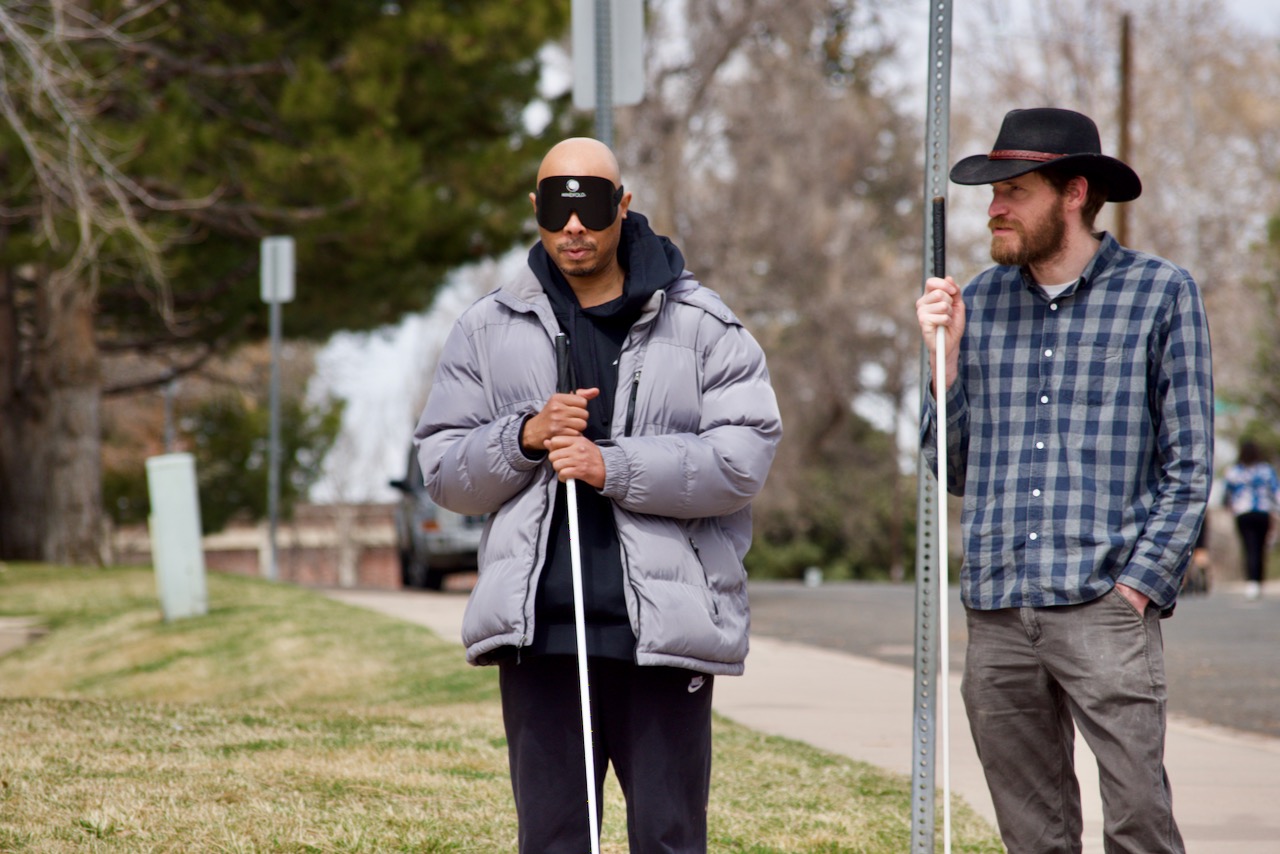 You know, this pandemic shutdown has been going on for a minute. Especially if you are a student at the Colorado Center for the Blind, or someone waiting to come, or someone newly blind and trying to figure out how to do the simplest things you used to do now that you're blind, let alone how you can live the life you want. Our students' had their programs interrupted, some only a week or two from graduating. Prospective students who've been talking with Executive Director Julie Deden for months found their start dates paused indefinitely.
That's what makes the Breaking Blind Podcast so timely and, for many, so essential. David and Maureen Nietfeld have joined forces to bring back Maureen's widely-viewed "Breaking Blind" YouTube brand to a podcast, available from Apple Podcastsand Spotify. Maureen taught Home Management for many years at the center before returning to Metro State of Denver University to complete her degree in … This week, in factLifestyle Medicine with an emphasis on Wellness, In fact, she completes an internship with us this week. She's been assisting with numerous case management duties for students during one of the most difficult periods of the center's history. (Okay, of everyone's history).
The podcast now includes David, who taught travel at the center for a decade, and holds the National Orientation and Mobility Certificate (NOMC). David has been teaching Home Maintenance and Wood shop for a couple of years.
The first two episodes feature David giving the basics of cane travel, such as how to hold the cane, developing the cane's arc as you move, and how to safely manage stairs.
For those stuck at home without the chance to get training for the past two months, here's a great opportunity to use your time to improve a few blindness skills. Enough that you can move around your house, apartment complex or around the block. No, David won't have you crossing busy intersections. Just basic techniques and safety tips. Later episodes promise some home maintenance and cooking instruction, too. David is pretty handy, so they'll be worth looking for.
David is a thoughtful, methodical and creative teacher. i mean, he spends the entire second travel lesson, which covers a number of techniques and concepts, without leaving his basement. My guess is that baby Logan, who we hear in episode one chattering away on David's back, was maybe taking a nap.
Spoiler Alert: Logan may steal the show in some episodes!
So, here's a way to use your time well. Check out The Breaking Blind Podcast!