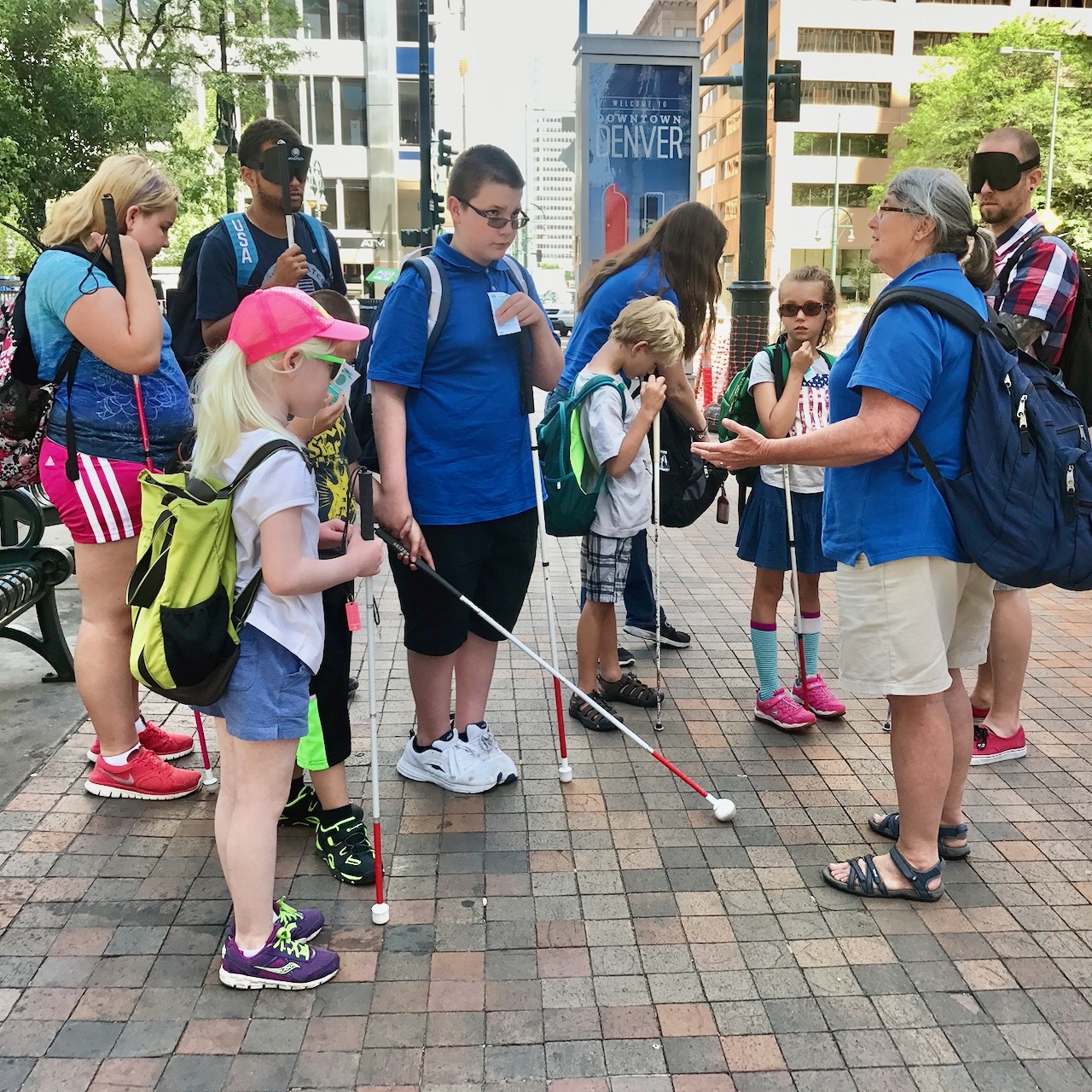 2-week program dates: June 11 – 15 & 18 – 22, 2018; (Monday – Friday) day camp
Times: 9:00 am to 3:00 pm
For ages 5-11
Contact: Brent Batron, Director of Youth Programs, 303-778-1130 ext 222, bbatron@cocenter.org.
Call early to reserve a spot or email/ fax your application soon. Applications will be reviewed in the order they are received.
The Colorado Center for the Blind is sponsoring an interactive, two-week program for blind and visually impaired children ages five through eleven.
The highly qualified staff, including two certified TVIs, will work with students in a variety of age appropriate areas such as cane skills, daily living skills, Braille and beginning technology. Students will prepare lunch each day and focus on household activities like making beds, vacuuming, washing dishes, sweeping, etc.
Several experienced and energetic blind role models will be paired with students as we believe that positive blind role modeling teaches success.
Not only will the students work on building their skills but, even more importantly, they will gain confidence in themselves by participating in a wide range of activities. Some of these activities will include a science fair, riding the light rail to parks and recreation centers, swimming, eating lunch at a restaurant and many more.
The students will cap off this experience by participating in a unique and fun performance that friends and families can attend. The skills and confidence they gain from this experience will be exciting.
The fee for this program is $100 which covers all 3 weeks and all activities.
As many of you know, we normally use sleepshades in our programs, but we do not require them in the elementary program. However, we will require that all students use a cane.