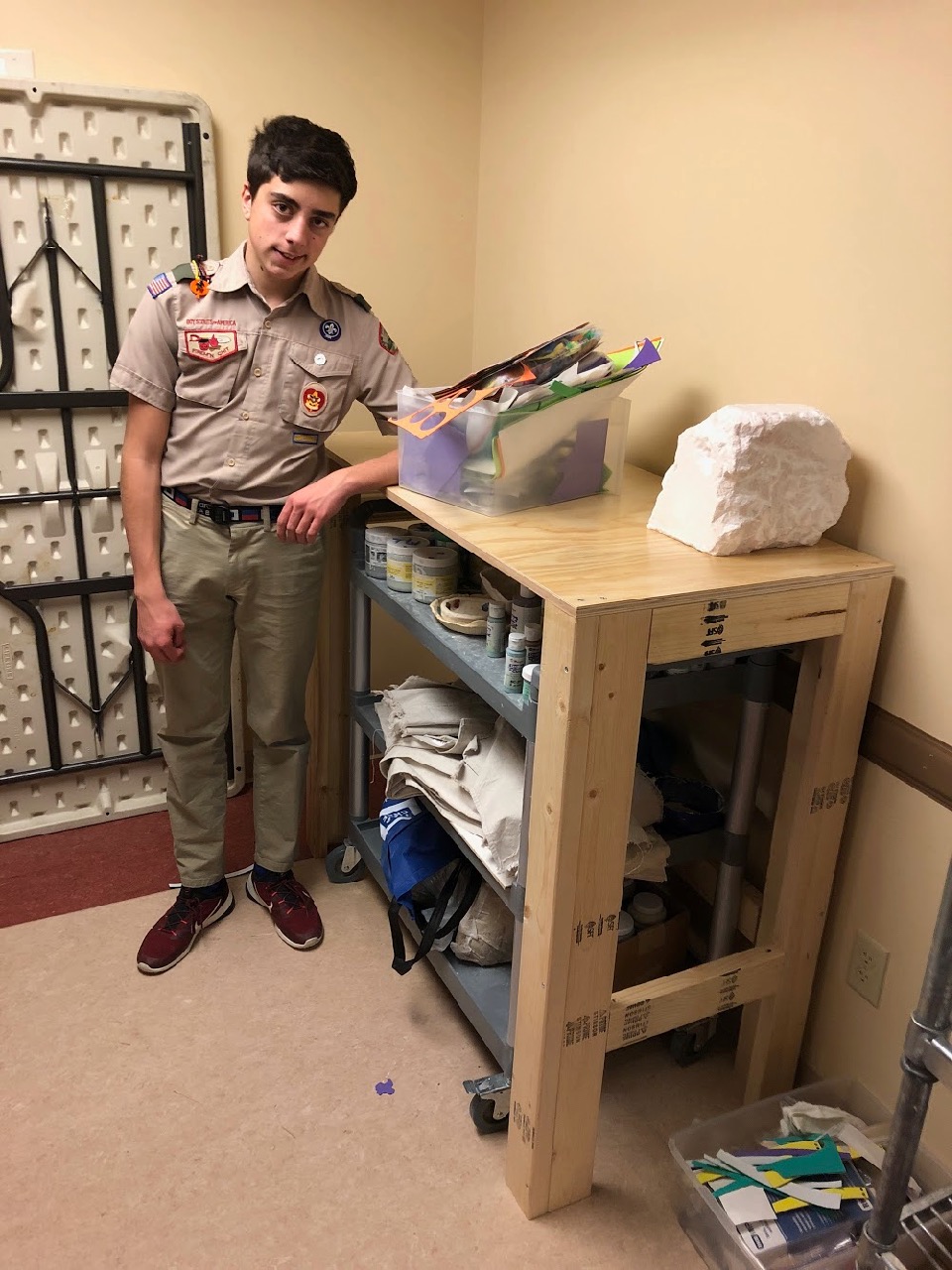 With many students and the results of their projects, supplies ranging from clay to wax to stone and of course the tools to work with each, an art room can quickly succumb to forces best summed up in the statement:
"All things tend toward disorder."
This may be a paraphrase and we certainly don't recall who might have made it, unless it was Spock or Data on their respective iterations of Star Trek. But that statement sums up the state of things when Alex laBarre, a candidate for Eagle Scout and a member of Troop 457, asked if we had a project he could do as part of his final requirements.
We checked and there's no corollary to any law of thermodynamics that factors in the probability or effect of "The Right Man at the Right Time." We knew what we needed and wanted, and Alex took that information, worked out the plans, raised the funds for the materials and recruited other members of Troop 457 to complete the work. The results are several benches under which rolling carts of various species of art supplies and tools can be stored, with storage on top as well, and a set of 25 spacious cubby holes for student projects to be safely stored. It all came together in a day's work on November 18, and the photos shown are of that day. Thanks to Alex's scoutmasters and others for sharing them with us.
And yes, LaBarre is a familiar name here at CCB. Alex's dad is Scott LaBarre, President of the National Federation of the Blind of Colorado and Vice Chair of the CCB Board of Directors, and his mom is Anahit LaBarre, who works in our Senior Services program.
Thanks Alex – it's a thing of beauty!