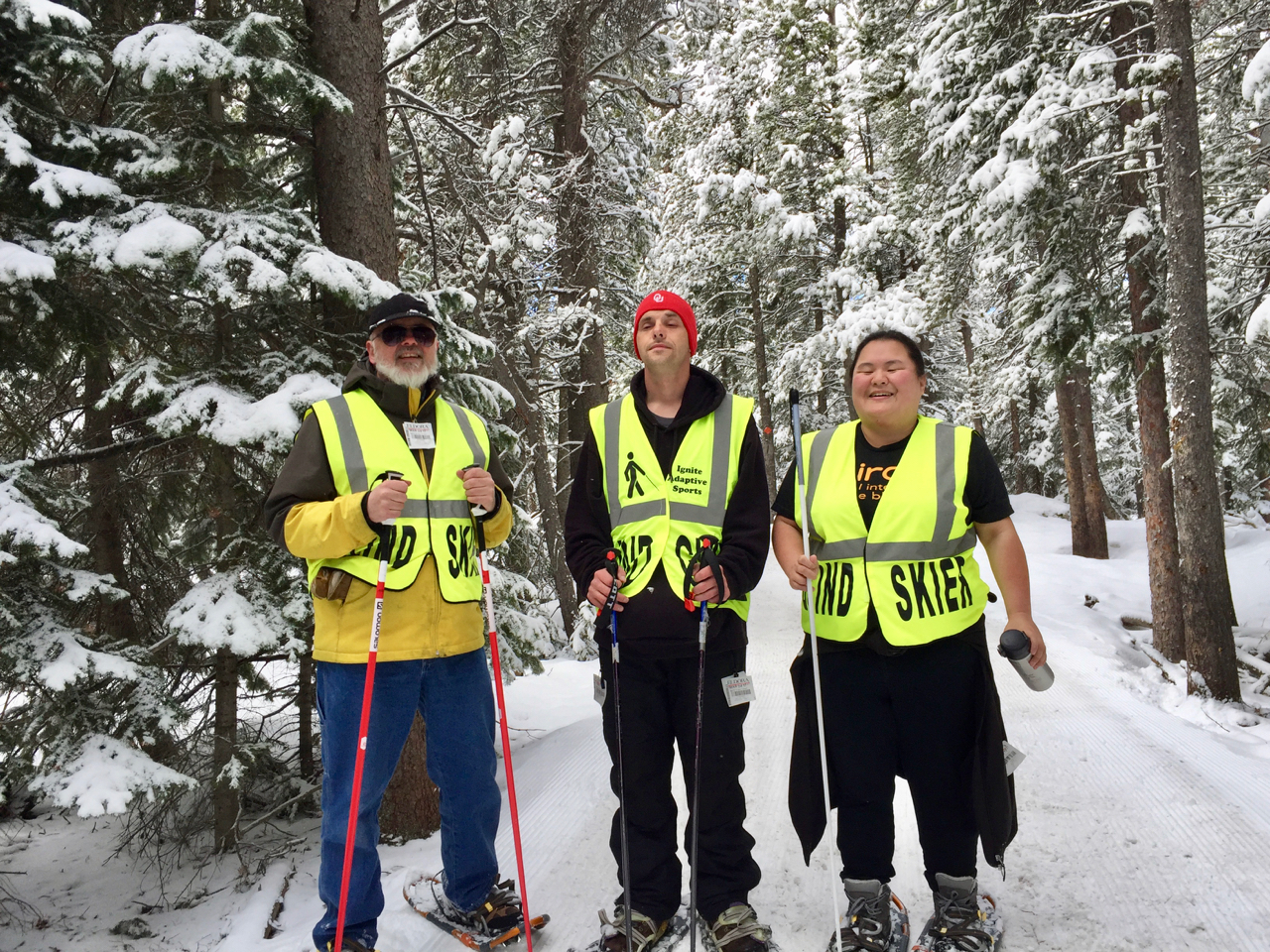 Was last Thursday night/Friday's snow the last of the 2017 ski season? Well, it definitely was for CCB, as Friday was our last trip to Eldora (21 miles west of Boulder)for the year. It hasn't proven to be the last of the snow, however, which is great news for the diehards who just have to take one more run before the season closes.
The idea is to have each ITP student go three times and, if there are empty seats for any reason, students can go more than that. For most of Friday's group, it was their only chance for the year because they've only just arrived in the past week or two!
Linssey has been here for a couple of weeks, but she'd never hit the slopes before – she loved snowboarding! Leon had been surfing in Florida, so he took to snowboarding right away.
"I had the time of my life," he was heard to say on the van ride home.
Cesar hadn't skied before, either.
"He's an athlete", said his guide at the end of the day.
Zach has snowboarded all his life, but this was the first time since becoming blind.
"I didn't think I'd ever do this again," he said afterwards. He admitted that he did require a couple Ibuprofen.
There were a couple of veterans in the group as well. Both Chaz and David got their three turns in earlier this winter, but took advantage of openings as they popped up to go five and six times each.
I felt privileged to have had the opportunity to ski again. It had  been years and I thought I never would have been able to ski again," said Chaz, who competed in two running events in the 2016 Brasil Paralympics. Though he hadn't gone skiing in the tree years or so since becoming blind, he nonetheless spent his time on the most advanced runs.
On his 6th trip of the season last Friday David was exuberant at the end of the day at his improvement.
"I was flying," he announced in the lodge. "I loved every minute of it," he later said of the ski season. "You can quote me!"
Thanks to all of the guides who worked with our students and staff this year from Ignite Adaptive Sports! Enjoy your last days on the slopes for 2017!
Below are a few pics provided courtesy of our students Libby and David from earlier in the season. Thanks guys!