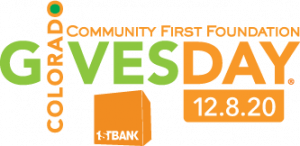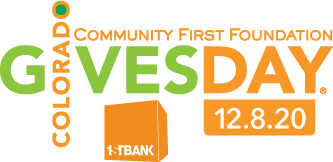 Dear CCB Friends and Family –
All of us at the Colorado Center for the Blind hope that each of you had a nice Thanksgiving. The year of 2020 has brought a great deal of determination, challenge, creativity and resolve to us at CCB. The determination came from the staff who are dedicated and committed to work with our students of all ages. The challenge has been to make sure that we could continue to provide training to all of our students and our seniors in a safe manner. The creativity has been instrumental to develop innovative ways for our students and seniors to learn and to gain confidence. The resolve has been to keep moving forward, knowing that we will prevail. Our students and our seniors also have shown their determination, ability to take on challenge, creativity and resolve to live full lives.
Every year at this time, I send a letter asking for a donation to the Colorado Center for the Blind as part of Colorado Gives Day to support the work that we do. This year, more than ever, your donation will make a difference because our costs have not decreased, though our income has.
I hope you watched the video posted Monday, which we made earlier this fall, showcasing our remarkable students and their determination to live confident, independent lives. Watching it, I know you too will understand why we love the work we do, and why we ask for your support on Colorado Gives Day, Tuesday, December 8.
You can make a donation on December 8 or you can schedule your donation in advance. Either way, it will count toward our total and thus qualify for part of First Bank's $1 Million Incentive Fund!
Support us on Colorado Gives Day!
Thank you!
Julie Deden
Executive Director