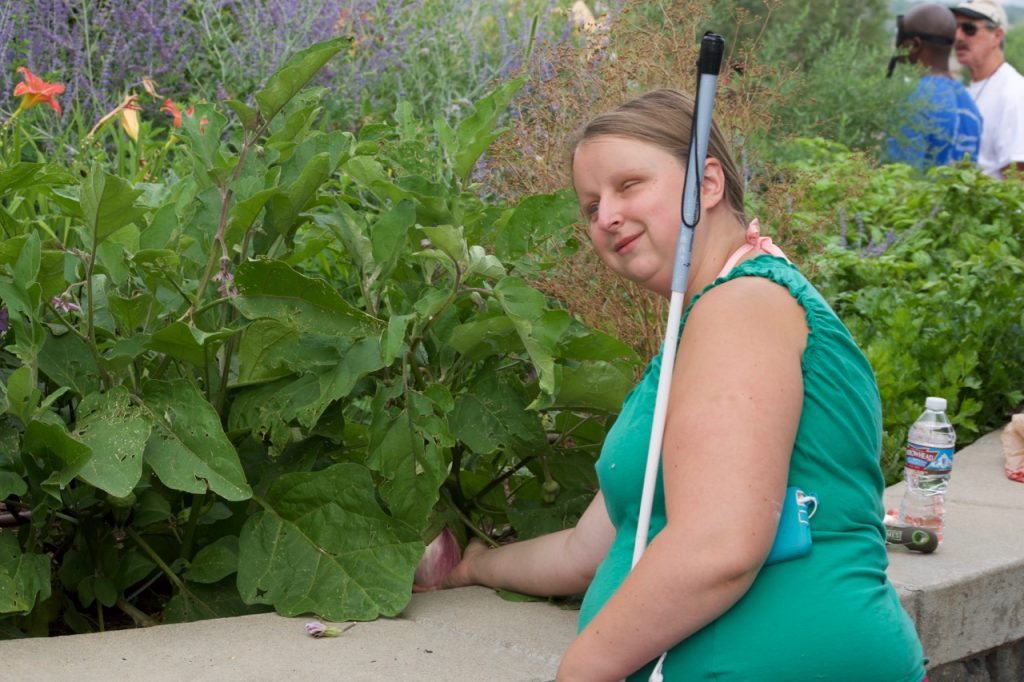 Every Tuesday morning a different group of Center students heads out back to our Legacy Garden to meet the Colorado Master Gardeners from Arapahoe County, and to see just what's happening out there. Students work with the Master Gardeners to plant, cultivate and harvest the bounty. In these hot, hot days of August the lilies are done blooming, but the vegetable garden comes into its own, and it really is a bounty!
On recent Tuesdays students have begun bringing in eggplant, zucchini (quite large), tomatoes, tomatillos, various peppers, kale, cucumbers, celery, basil and peaches! The produce is used in the kitchen in Home Management class or taken home for personal cooking by the students at the McGeorge Mountain Terrace Apartments. If there's any leavings, staff gather it up for their own kitchens.
What could be better than freshly picked, home grown (organic) produce? Hmmm, maybe only the confidence and satisfaction that comes from knowing that you helped grow it!