There's a lot to be thankful for at the Colorado Center for the Blind. As many families like yours will do today as they gather around the table, our staff and students shared what we were thankful for at our CCB family's Thanksgiving feast one week ago. Not surprisingly, we are all grateful for one another and the Colorado Center for the Blind.
For our students, they expressed gratitude for the bonds of friendship and support they now share with both their instructors and fellow students, bonds that will last far past the day each student receives his or her Freedom Bell at graduation.
For those of us fortunate enough to teach or serve in some other role at the Center, we frequently shared how lucky we feel to be here, working at a place that has such positive impact on our students. And we can see something new in our students every single day, some new skill or accomplishment that leads to that feeling in each student that they indeed can take charge of their lives with confidence and self-reliance. Blindness doesn't have to hold them back. What an extraordinary privilege!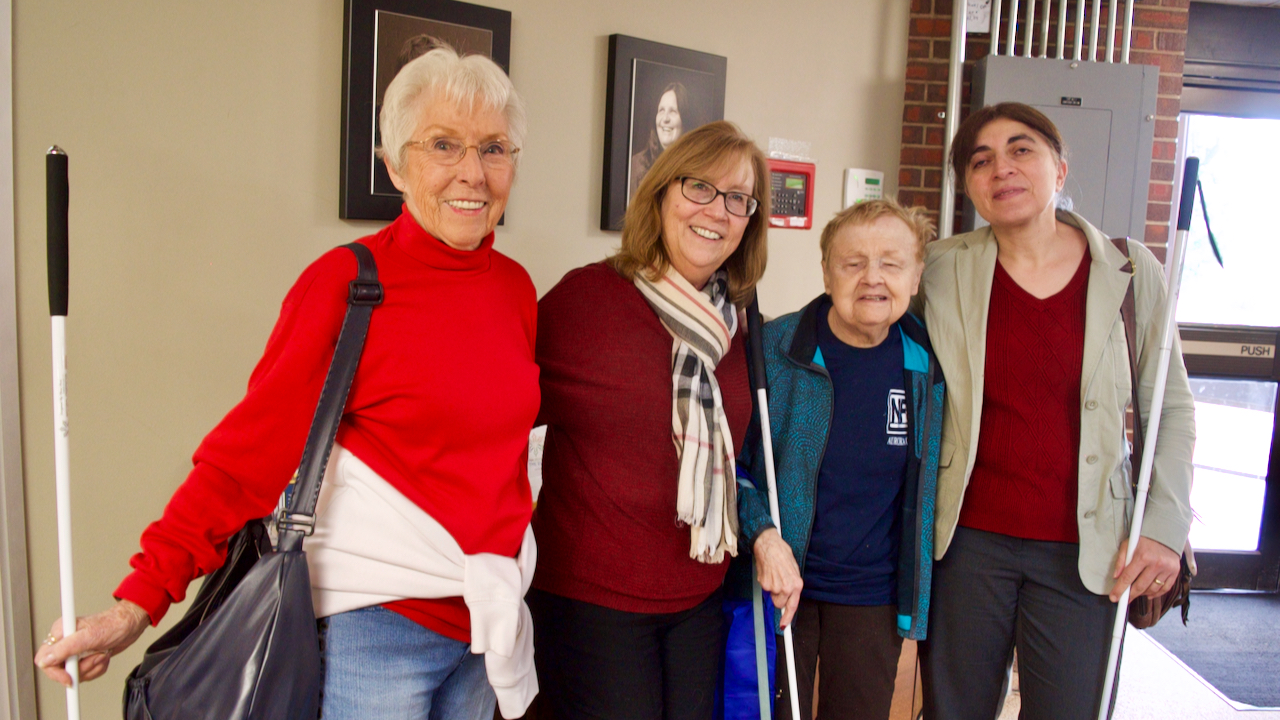 We are all grateful for our founder, Diane McGeorge who, at age 55, opened the center and directed it for the better part of its first dozen years of existence. Diane, with her late husband Ray, put all her sweat, tears and passion into building a program of training for blind people that would give its students belief in themselves, rather than undermining that belief. She believed that blind people in Colorado, the country and the world not only needed such a program, but deserved one. She set the standard that we follow 32 years later. Thanks Diane!
Finally, we at the Colorado Center for the Blind are grateful for all of you – our friends, neighbors, supporters, graduates and those who hope to come to training soon. Thanks to our seniors and their supportive family members, our youth and their parents who want their children to be able to live the lives they want. Thanks to Littleton for embracing us in 2000 and still to the present, including mayors, city council members, and numerous city officials. Thanks to our followers on Face Book and Twitter, and thanks to the volunteers and contributors who help keep us running every day, driving students to rock climbing and skiing or, indeed, those whose contributions help us to afford these critical challenge recreation opportunities!
You know Colorado Gives Day is coming on Dec. 10. Thanks to all of you who have given to us in the first ten years of this effort, and to all who will support us this year and beyond. Lives change at the Colorado Center for the Blind. We are grateful for all that become part of that change.