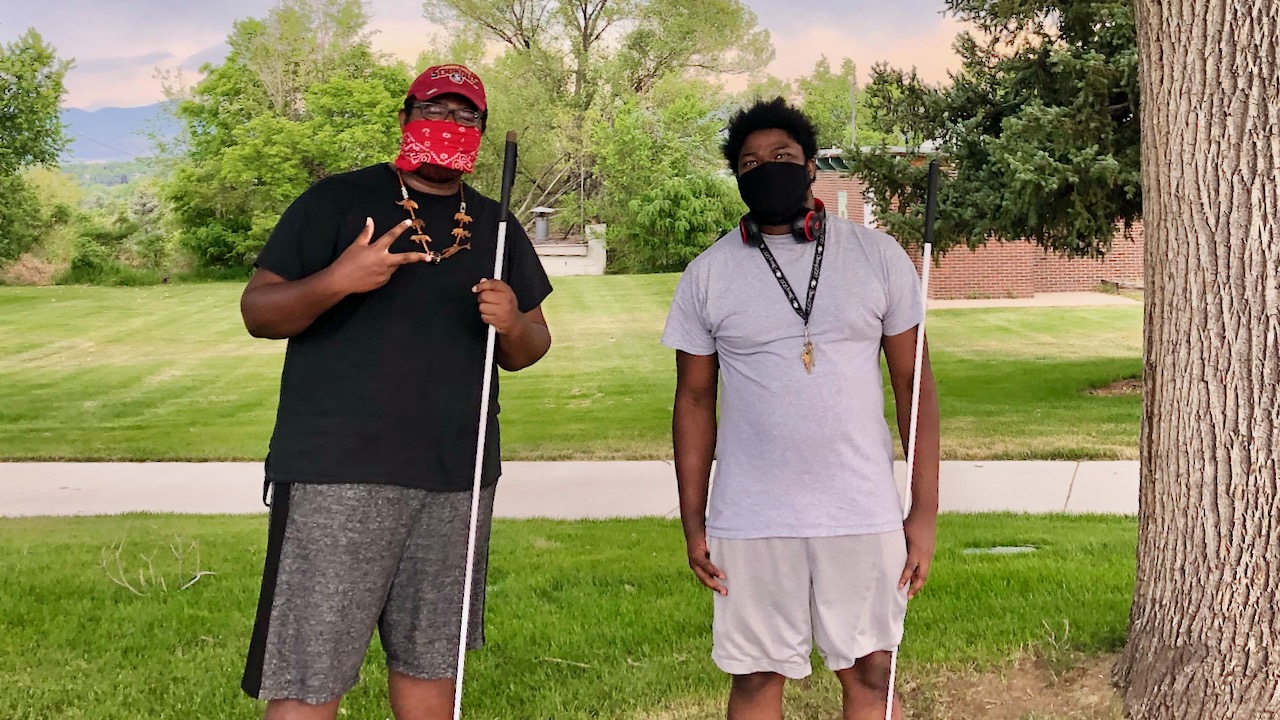 Last month we celebrated Juneteenth for the first time at the center, thanks to a request made by two of our students, Q and James, shown left to right above.
James is from Georgia and wanted to have a Juneteenth celebration because the day is celebrated back home. Julie readily agreed. Barbecue being the traditional way to celebrate, James determined to grill up burgers and brats for the entire center, with delicious baked beans and corn on the cob, of course. Home Management Instructor Dishon Spears gave him lots of support. Then In philosophy, we read the Emancipation Proclamation and Q led a discussion of its continued importance to Black Americans.
June 19, 1865 is the day that Union troops entered Galveston, Texas, where they informed former slaves about the Emancipation Proclamation and their freedom nearly two-and-a-half years after it was issued By President Lincoln. Juneteenth celebrations mark that joyous news of freedom, and they've been held in Texas down through the generations. Juneteenth celebrations have eventually spread across other southern states as well.
Let's give a nod here to Dishon and our Employment Specialist Monique Melton for their guidance and support to James and Q, but especially to those two students or bringing an authentic part of who they are as Black Americans to our entire center. It is true that there is much about our history that hasn't been available to learn from books. It is also true that some things aren't learned from books at all, but we learn them only when we talk with one another. Thank you James and Q, for beginning this discussion.