Is summer really coming to an end? Our Summer Earn and Learn Students finish up their jobs Friday! #ShareLittleton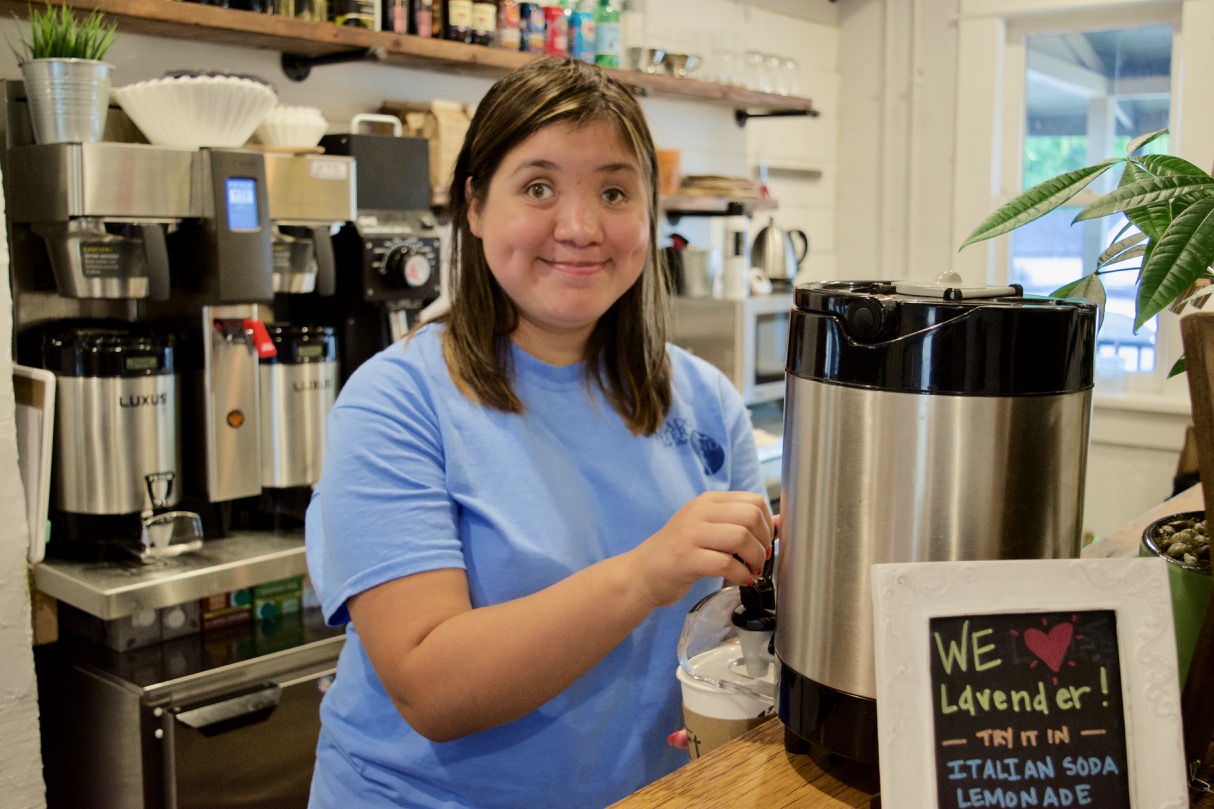 Yes, summer is racing to its conclusion, especially for our Summer Earn & Learn students. for the past two weeks these high school-aged students have been work and getting paid. For many, it's the first job they've had. For others, like Beth in the photo above, it's her first job since becoming blind a year ago.
How important is that first job for our blind youth? A sense of success, of confidence in their capabilities, and some cold, hard cash in their pockets? Yes, yes and yes! Simply, every great career has to start with that first job or internship. Since blind youth too often don't get those kinds of opportunities, we create them with the help of our friends and neighbors in Littleton and the greater metro area. So this is also a shout out to all of them! Thanks for helping get our 2018 youth off on the right foot!
Primrose Preschool of Littleton, Emily
The Right Step (Littleton), Brett, Cheyenne & Morgan
Arapahoe Community College ELearning Center (Littleton), Lexi & Jake
Arc of Colorado (Littleton), Layla & Anthony
Pawcus Foods (Federal Center), Kameron & Luc
Dirt Coffee (Littleton), Beth
Audio Information Network  of Colorado (Boulder), Michael
CCB Senior Program,  Nicholas
CCB Front Desk,Luisa
Holy Trinity Lutheran Church (Littleton), Madyson