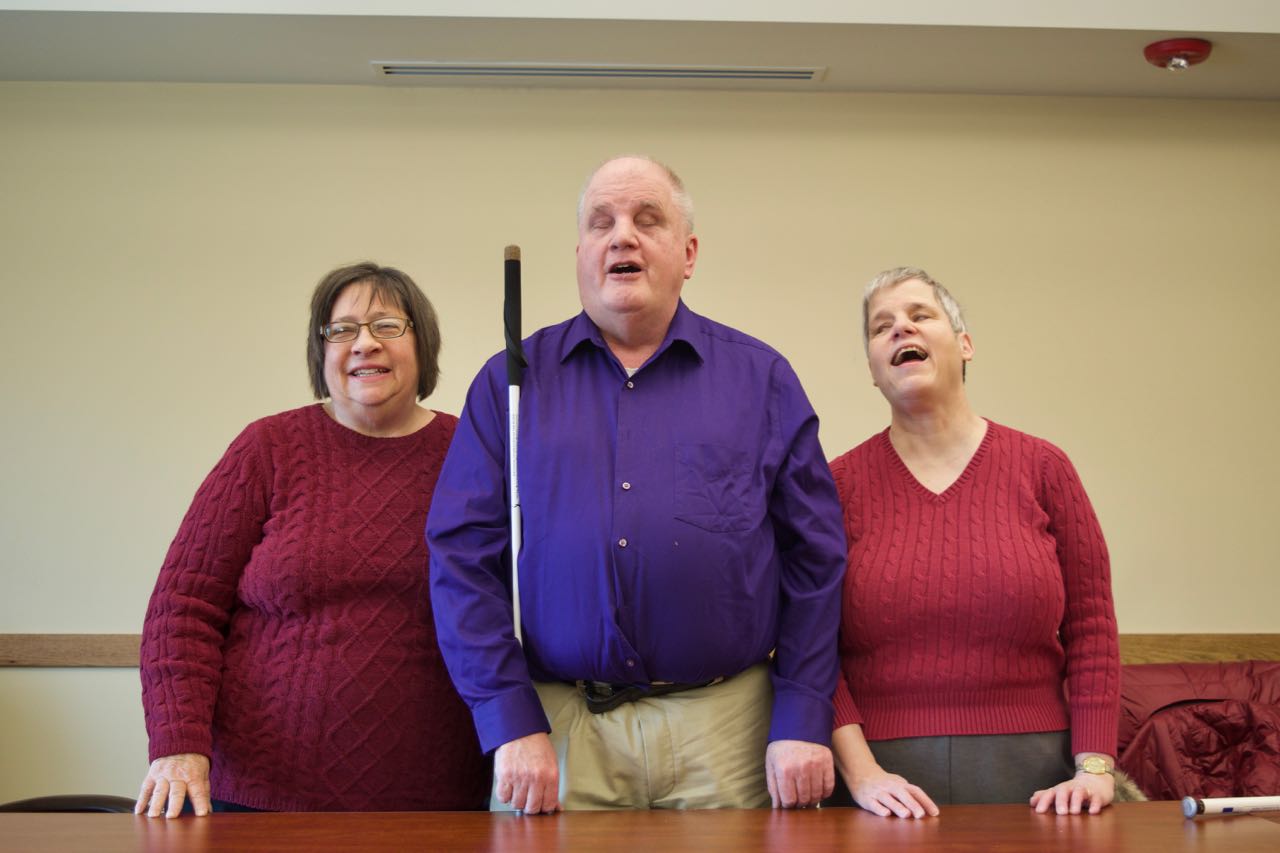 Kimberley was indeed surprised when Tom and Linda Anderson showed up at the Center today all the way from Kansas. They're in town for her retirement party tonight. It was a little tricky keekping it a secret … Tom and Linda's coming, not the party.
Many of Kimberley McCutcheon's Face Book Friends will already know this news. Kimberley's decided to retire and move to a little farm in the hills of North Carolina. She started at the Colorado Center for the Blind in November of 1989 – just before the Center celebrated its 2nd anniversary. She was the Residential Manager, taught what we then called "Daily Living Skilss" (now Home Management), and has been Director of Career & Student Services for many years. In short, she's done just about everything in her more than 26 years here at the Center.
And though she won't be leaving for a few more weeks, we kpicked tonight as the best time to celebrate her and all that she's done for the Center and it's students!
Tom and Linda moved to Denver in late 1987 to help open the Center. Tom taught Braille until his retirement in April, 2015, so it was a no-doubter that we'd want Tom and Linda here for Kimberley's retirement celebration. It was just a little extra fun to make it a surprise.
Guests are arriving, the food is ready and smells wonderful, and Kimberley's family and many friends are gathering to wish her the best and say "Thanks!"