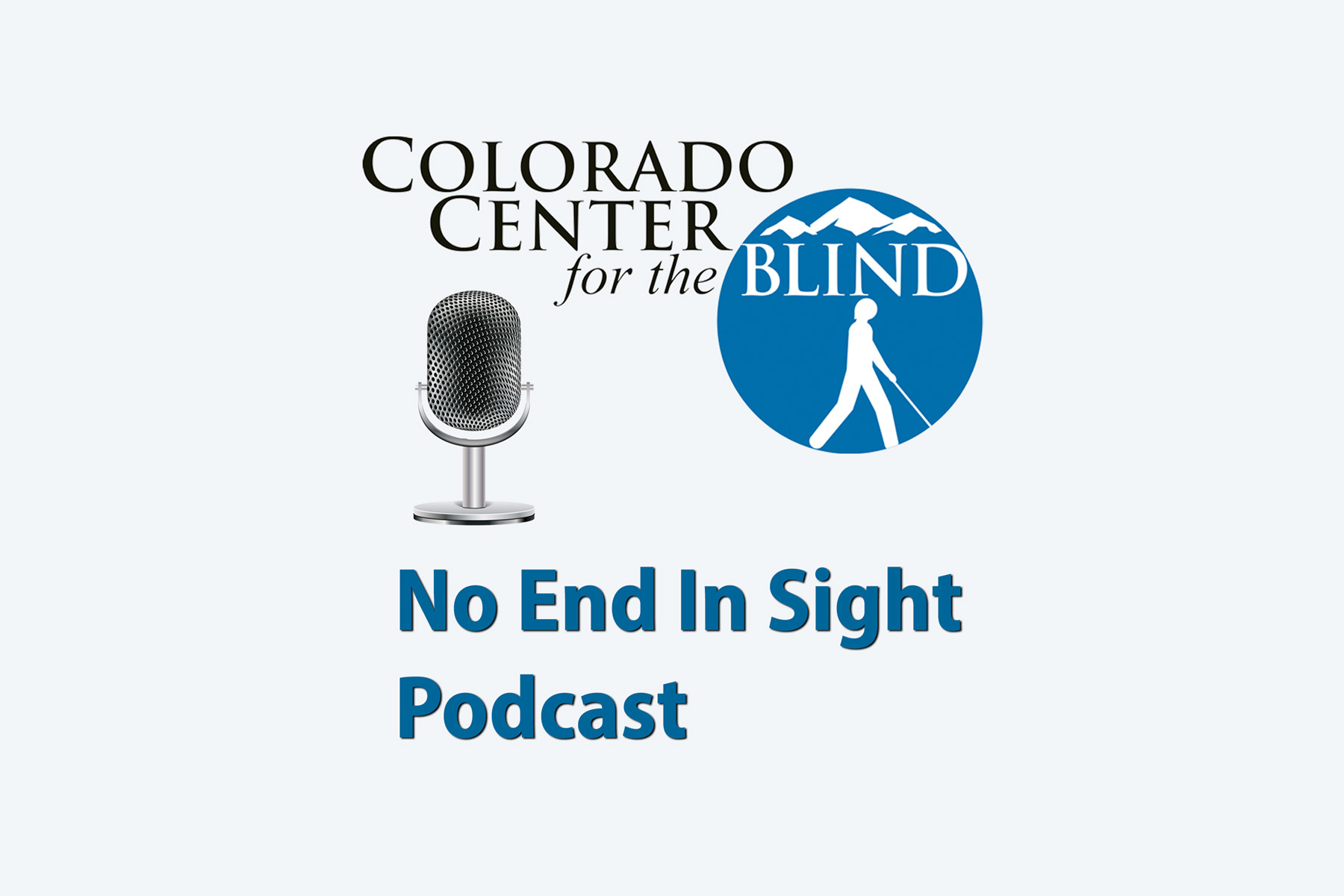 It could be called a convergence. A handful of students who want to talk about their blindness, what they are learning at the Colorado Center for the Blind, how they are learning about being blind and proud – and how they've learned from their teachers, but especially one another, to laugh at themselves when they make mistakes.
And yes, at one another.
Couple that with the recent arrival of Brett Boyer, a CCB alum and experienced commercial broadcaster, as our newest Technology instructor, and you have a – well, imperfect storm.
What you get is "No End in Sight", a monthly podcast featuring Boyer and a rotating cast of CCB students which launches this week.
But let's give kudos to this first cast of characters, the instigators of "No End in Sight", if you will: Abdi Mumin, Annette Wilson, Cory Williams and Nick Isenberg who range in age from 22 to 77, not to mention others working off-mic. They have a message about blindness they want you to hear.
Take a listen and subscribe if you like it. "No End in Sight" is available through all the usual outlets. It's worth your time!