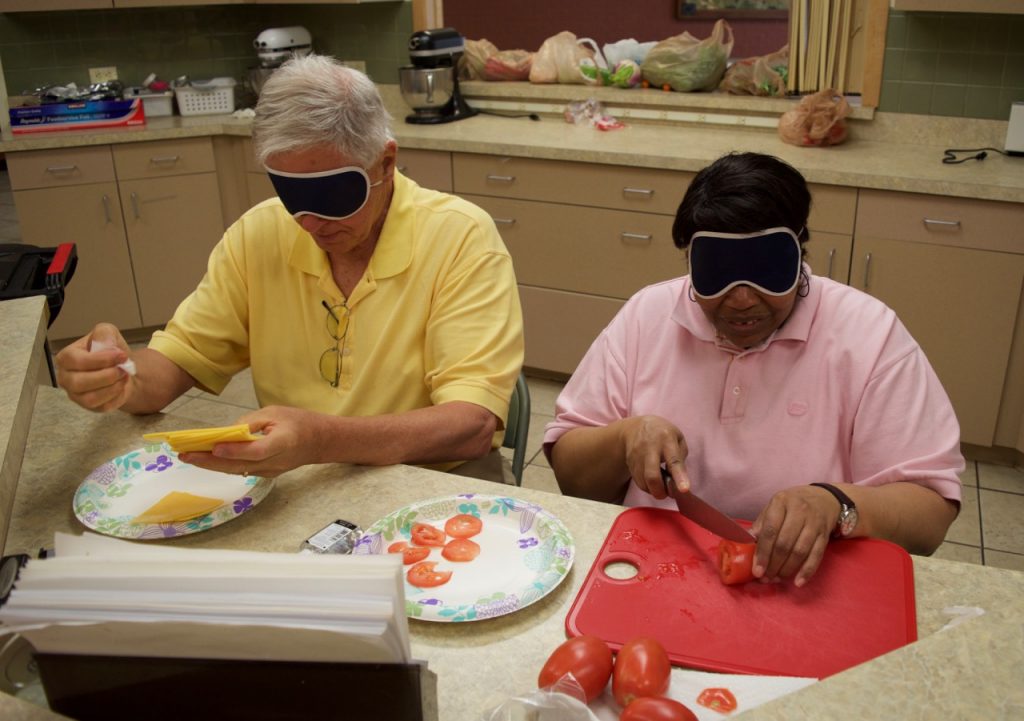 Littleton's 2016 Western Welcome Week, including our tours and participation in the Saturday parade, was sure a lot of fun! This week has already seen Matt complete his support drop, our canoeing trip postponed due to thunder, our first rock climbing trip today for the (really?) fall!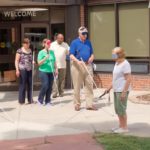 Even as the 10-day Western Welcome Week celebration was winding down on Sunday, Seniors in Charge students were arriving at the McGeorge Mountain Terrace apartments for a week of taking on new challenges in blindness skills. Offered by our Senior Services staff led by Duncan Larsen, Seniors in Charge gives a week's worth of intensive training in Braille, cane travel, technology and home management skills.
"Last year I could see," Ron said in the introductory meeting on Monday morning. This year his vision is significantly limited. Like his five fellow students, Ron wants to learn everything he can to ensure his continued independence.
And that's the goal of the week – to assist blind seniors to maintain their independence. It includes plenty of opportunities for senior students to talk about their blindness and what they learn as the week progresses. Seniors in Charge is offered twice a year, and this group has four students staying at our apartments and two day students. For those staying at the apartments, Senior Services staff work with them on cooking and more in the evening, staying at the apartments with them.
As Duncan reminds us, the skills and discussions are all pointing to developing a positive, can-do attitude about blindness.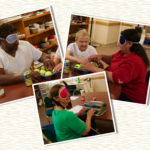 On Tuesday, along with other classes, the Seniors in Charge prepared a sandwich bar, then built their own sandwiches and ate together. The program will culminate on Friday morning with a "Friends and Family" session when Senior students can talk about what they've gained over the week. This is also a critical part of the program, because family and friends also have an opportunity to examine the fears and doubts they have about their loved ones' ability to continue living the lives they want, and they can do so in light of all that those loved ones have learned during the week.