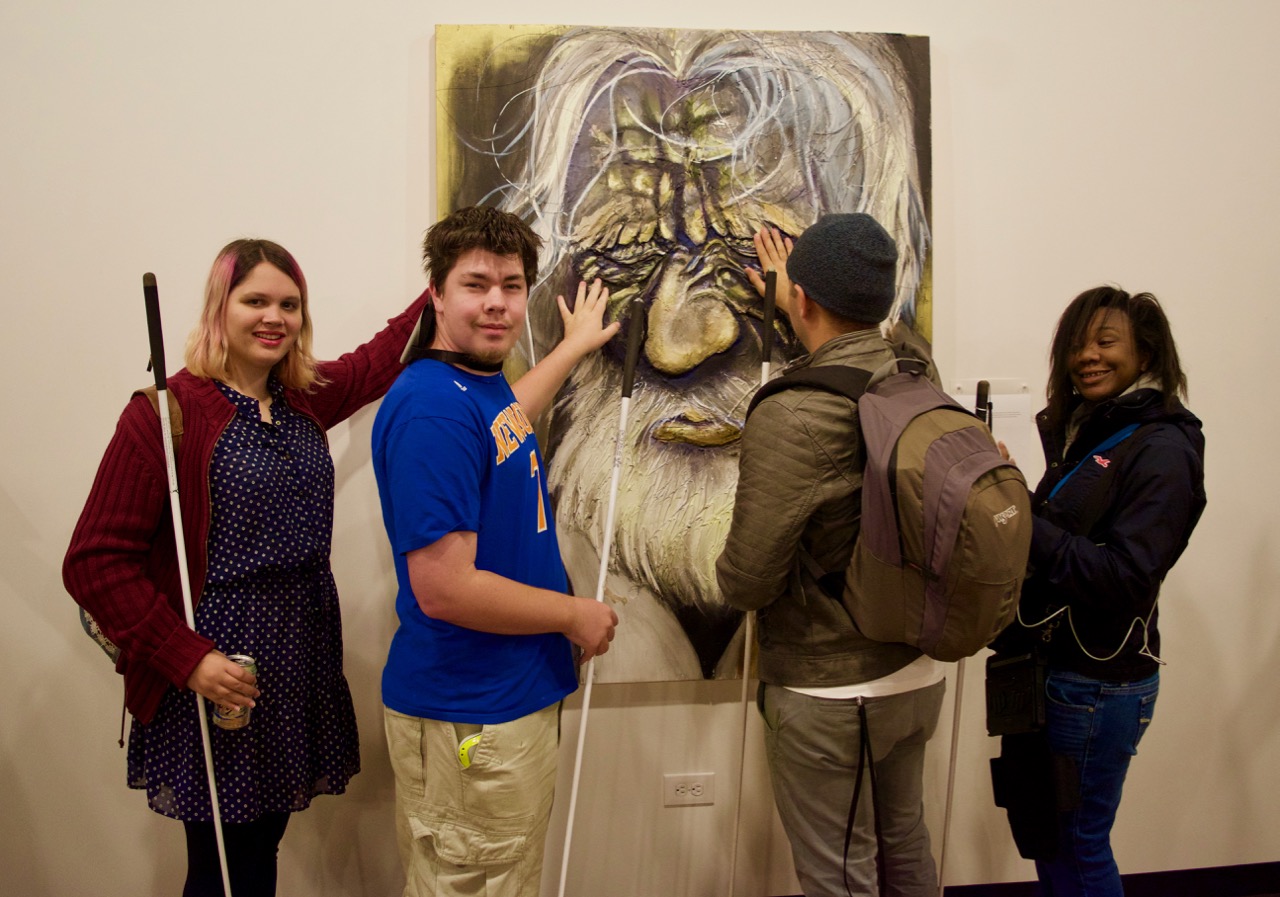 Here are a few photos from the Shared Visions reception at the Colorado Gallery of the Arts at Arapahoe Community College on Thursday night. Everyone got hands on with pieces from Nathan Abels' painting and drawing classes. CCB students also had laser-cuts of drawings they made in Ann Cunningham's art class with accompanying Haiku, and CCB alum Jenny Callahan had a number of stone carvings and a bronze in the show. The Seniors art class had bowls thrown on the wheel in Katie Caron's ceramics studio. Katie brought her daughter, who insisted on wearing sleepshades so she could try to identify the art tactilely.
"This is the best thing we do all year," said one CCB staff member. While some may argue in favor of another activity associated with the center, the Shared Visions art exhibit, now in its fourth year, is an extraordinary opportunity for everyone.
The show remains open at the Colorado Gallery of the Arts until November 22.