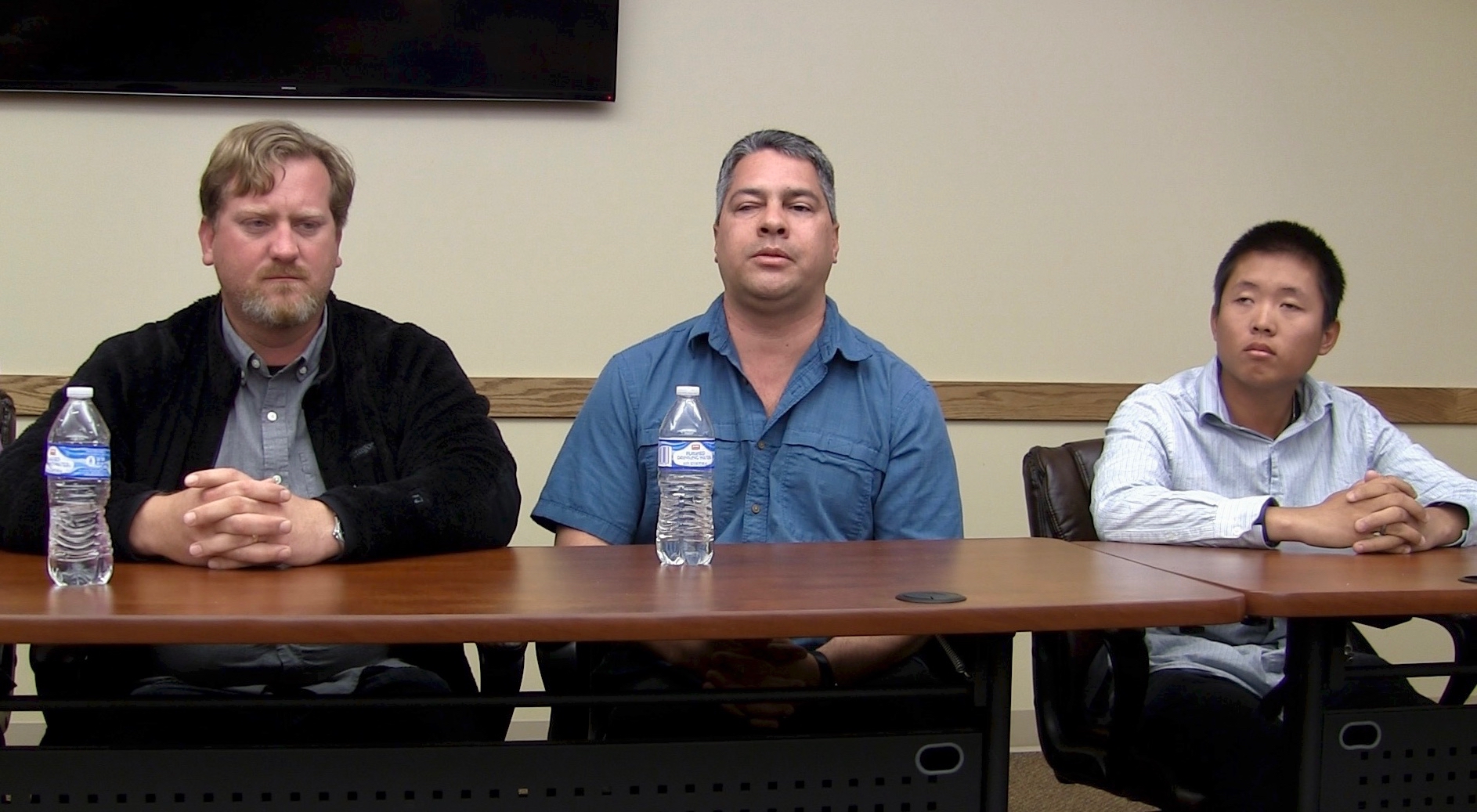 Safe travels to our friends from Rustin as they head back to Louisiana on Friday! Two faculty members and five graduate students in Orientation & Mobility from Louisiana Tech University spent this week in the Denver area, observing and working with our staff, exploring the Metro area and testing out the RTD system.
Dr. Eddie Bell, Director of Louisiana Tech University's Professional Development and Research Institute on Blindness (PDRIB), brought Instructor Derek Williamson and the five grad students currently in the program. They stayed in our apartments, and spent some time with our Cane Travel Instructors and students, but we didn't see them a whole lot. After all, travel is what they do, so they did, exploring Union Station and 16th Street and beyond. Today, they're up in the mountains doing some hiking and this evening, weather cooperating, they might test out Coors Field for a Rockies game.
Such trips are a staple of the PDRIP. Dr. Bell has taken groups every year to various locations, including New York and San Francisco, but this is their first visit to Colorado.
The PDRIP is the only graduate program preparing graduate-level Orientation & Mobility Instructors to teach with the Structured discovery method used here at the Center. So naturally, we were very happy to host them this week.
On Wednesday, the group presented during our Philosophy Class. Each told a bit about himself and why he has chosen to go into this profession. The common theme – to give the powerful gift of independent travel to more blind people!
We're good with that!