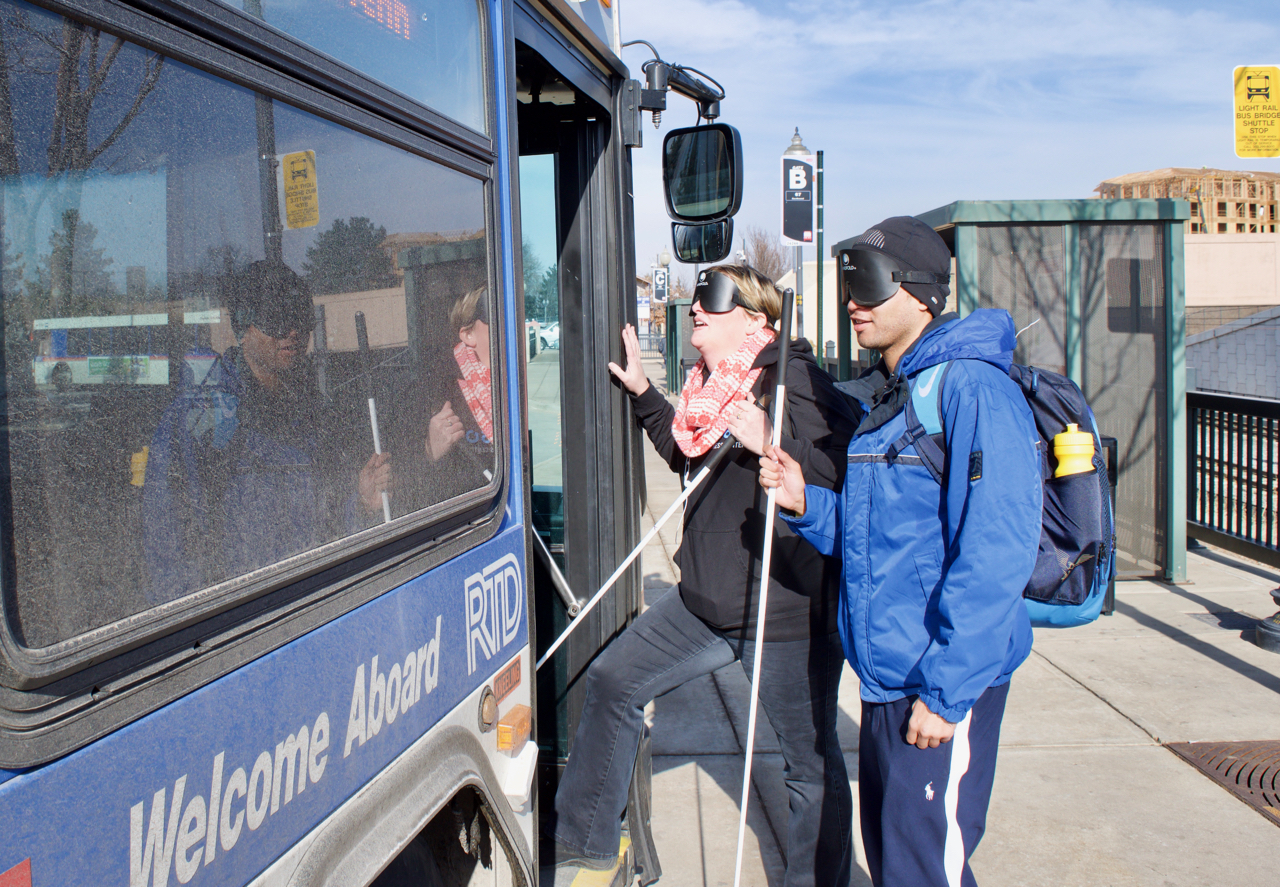 While Center staff hold an educational and planning day, students are excused from classes, though not from learning.
No, it's the annual scavenger hunt that CCB alums will recall. Students are divided up into groups and given a list of 30 items they must find or produce today, and bring to the Center tomorrow. Items on the list involve a lot of Braille, traveling to various locations to get such things as menus or business cards or other unusual items. There's also a baking item on the list, and some research on the Internet can help, but everything is required to be in Braille or have a Braille label. That way, there's something that everyone can do. Thus, students work together and use the skills they've been practicing in class.
And yes, it's a competition. The winning group will receive a gift card for a popular place to eat.
And the weather's great this morning … hope everyone got an early start!