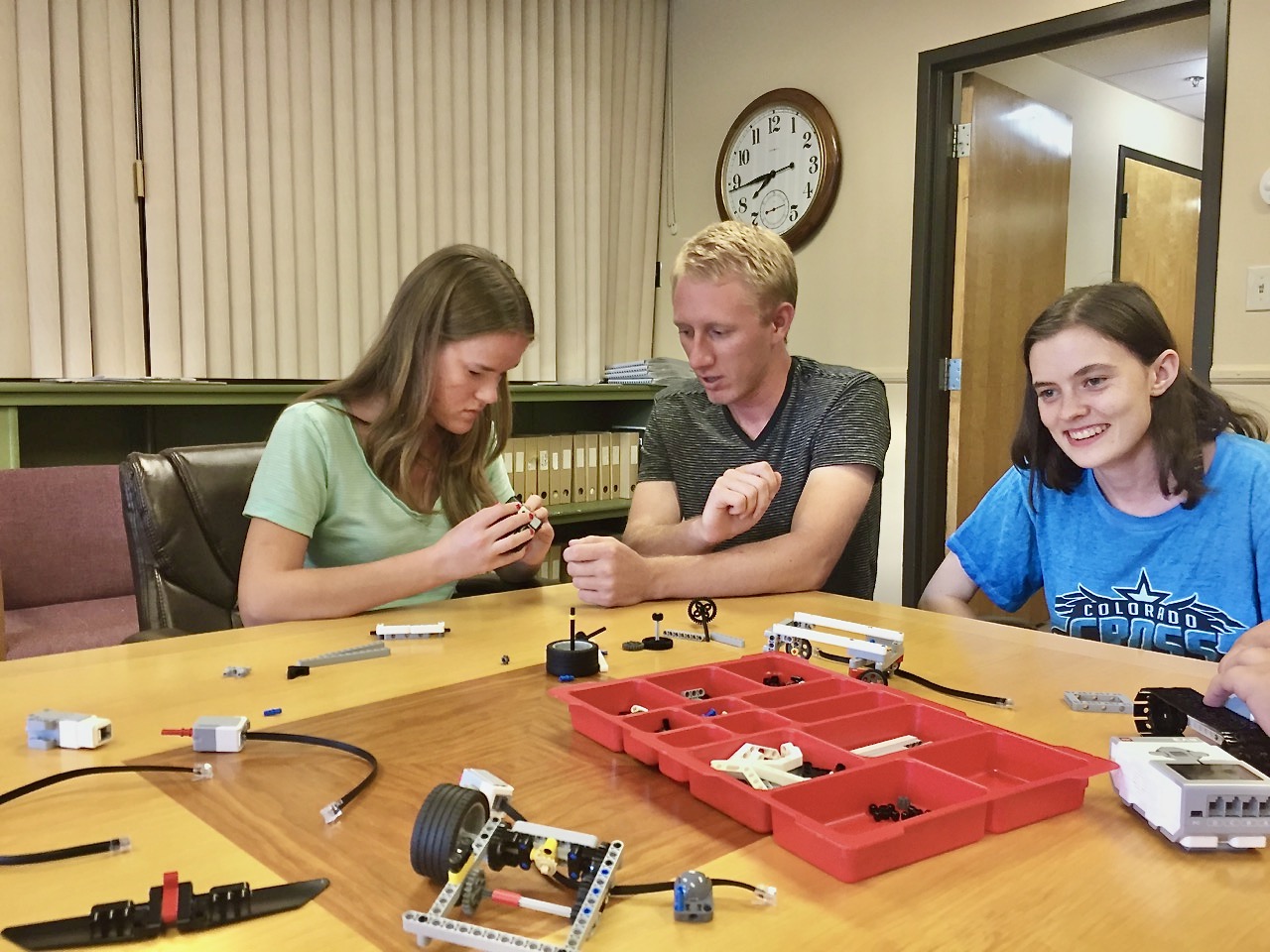 Here are a few pics from our Science Saturday way back in July! Studens rotated between three stations – basic chemistry, a station dedicated to weather, and a robotics class using Lego Mindstorms.
With the first serious fall weather this week – misty rain, leaves turning and starting to litter the lawns and sidewalks – it's kind of fun to think about how hot it was that day out front with the bucket and the hose!
The point of course is to show our students that blind people can do science and – Wow! – it's even fun!