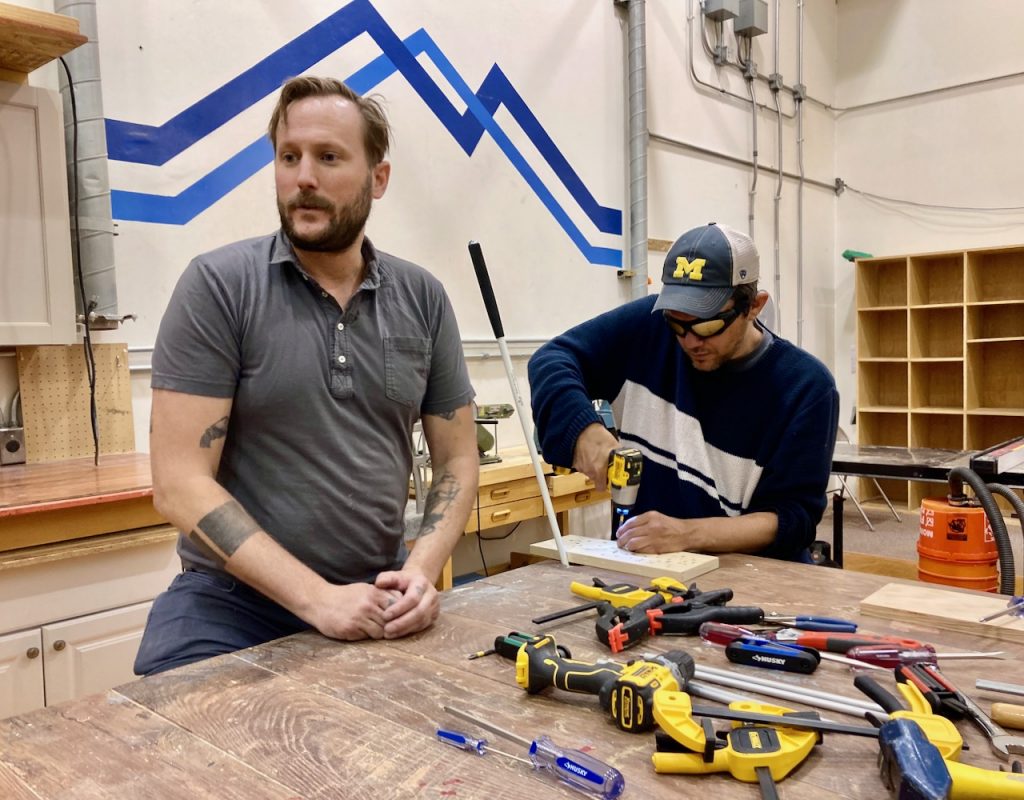 We are excited to introduce you to Dan Nixon, our new Home Maintenance and Wood Shop instructor.
Technically, Dan has already been with us for a couple of months, but of course, he's been doing training under learning shades, including training in the wood shop, so that he comes to thoroughly understand how blind people can effectively use nonvisual skills to accomplish any number of tasks in the shop or around the home.
Dan has a wealth of experience in a wide variety of venues. He's a woodworker who has been part of Denver Recreative,since moving to Colorado from Brooklyn. Denver recreative is a nonprofit that recycles and repurposes art and other creative materials, as well as providing studio space to artists and a wood shop. Dan is a woodworker and also does work refurbishing and rehabilitating older homes. He worked in the film, fashion and event production fields as a carpenter while living back east. He's an out-going member of Recreative Denver's Board of Directors.
With a background and experiences as diverse as Dan's you won't be surprised to hear that he has embraced his training in our wood shop while wearing learning shades. During his learning shade training during the day through April and May, Dan also trained with former wood shop instructor David Nietfeld on Saturdays and an evening or two per week. (Dan will be working with us three days a week while continuing with his other ventures.) Needless to say, were really excited to be able to offer Wood Shop and Home Maintenance class again – something we haven't been able to do since December. Once more, we can occasionally hear the sounds of the power drills and saws and catch the odor of fresh sawdust drifting up from the shop!