As we come to you for support for Colorado Gives Day on Dec. 6, we want to share with you some of our excitement and pride in the growth and accomplishments of our students this past year. Blindness finds us in different ways and at different times of our lives. But what all of our students strive for is independence. That's true whether it is a young person going out on their own for the first time or someone who has already established their lives, jobs, even families and now must learn blindness skills and come to believe in themselves as blind people. We all want to be independent. Obviously, employment and careers—just feeling like we are productive—are among the most critical factors in achieving personal independence. This is no small achievement since estimates of unemployment for blind, working-age adults range between 65 and 80 percent. Here are what some of this year's Independence Training Program students are pursuing after graduation.
Thanks to the National Federation of the Blind and all of the work they have done with Amazon to make their workplaces accessible, two of our recent graduates were hired at the Fulfillment Center in Thornton. Dalton and Vaughn began their jobs on November 9. They said that they are very busy and so happy to be working.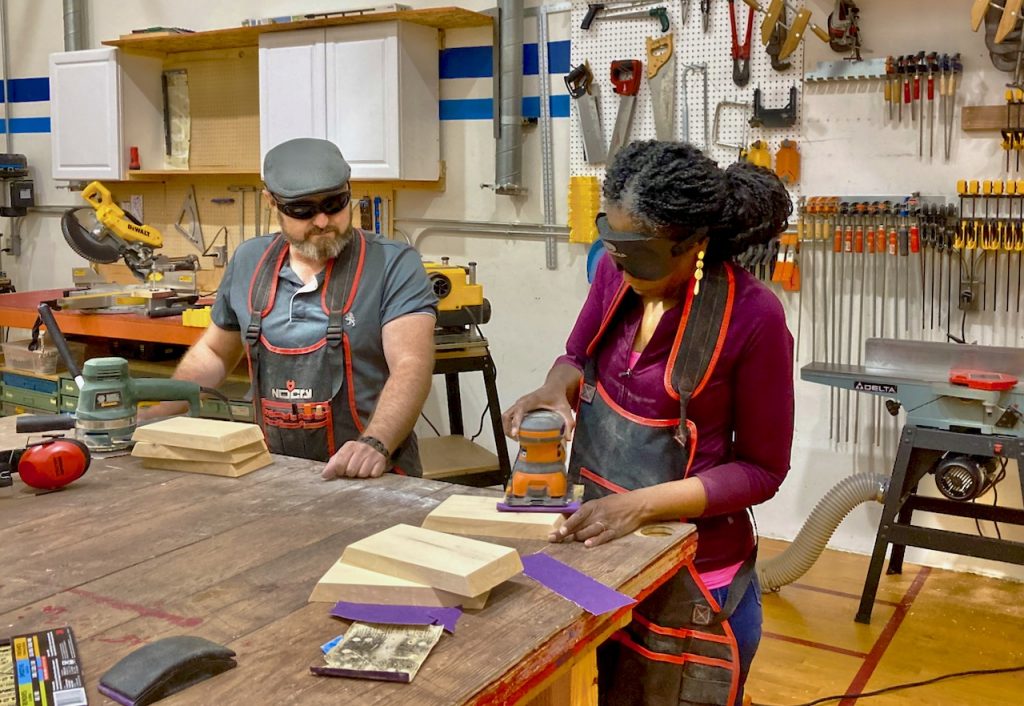 At the end of the summer, Greg was hired to work repairing bicycles. It's a great fit as he has an innate mechanical ability.
Mike and Laura each returned to their former work. Mike is a software engineer in San Diego and Laura is a Sexuality Educator, Consultant, Coach, and Community Organizer. Dave was officially retired from the Air Force with the rank of Colonel and a former pilot when he became blind. Now that he's completed his training with us, he's returned to New Hampshire and plans to teach accessible technology to other blind folks. At the other end of the life spectrum, Andres is pursuing systems admin training and certifications at a technical college in Albuquerque.
Two other recent students received jobs while they were still students in our program. Martha left for Maryland to work as a teacher of the visually impaired. Gursimrat is finishing her program in December to begin working as a therapist in California.
Barry discovered his passion for teaching cane travel, though he'd always been shy of using his white cane before coming to training. Now he will begin his work toward certification.
And there are the students in higher education or headed there. Amanda and J.T. are continuing their four-year degree programs, while graduates like Lindsay and Tameria began their college careers as new freshman back in August.
But there's also a group who are heading beyond their current four-year degrees, including Jamila (Rehabilitation Instruction for the Blind), Horace (Accounting), and Dan H. (Master of Social Work). Rhonda, who is an attorney, is seizing the opportunity to shift her career trajectory to pursue a Ph.D. in Clinical Psychology.
We believe blind people can do anything. And these students prove that positive blindness training makes a difference. Every day, we encourage and challenge each student—and they come to understand their potential as they build the skills and confidence to live the life they want. Because when you believe in yourself and experience a thriving community of positive blind people, nothing can hold you back from pursuing your dreams.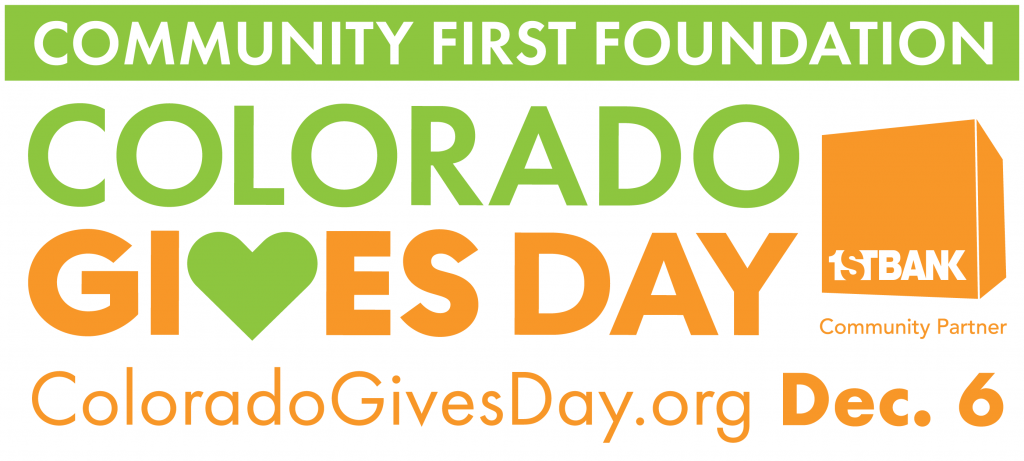 Every donation you make today and through Dec. 6 on our Colorado Gives page counts toward our percentage of the $1.4 Million Incentive Fund, helping your donation go even farther to support programs that lead to independence for blind people!
We believe in our students. Thank you for believing in them, too!
Julie Deden
Executive Director