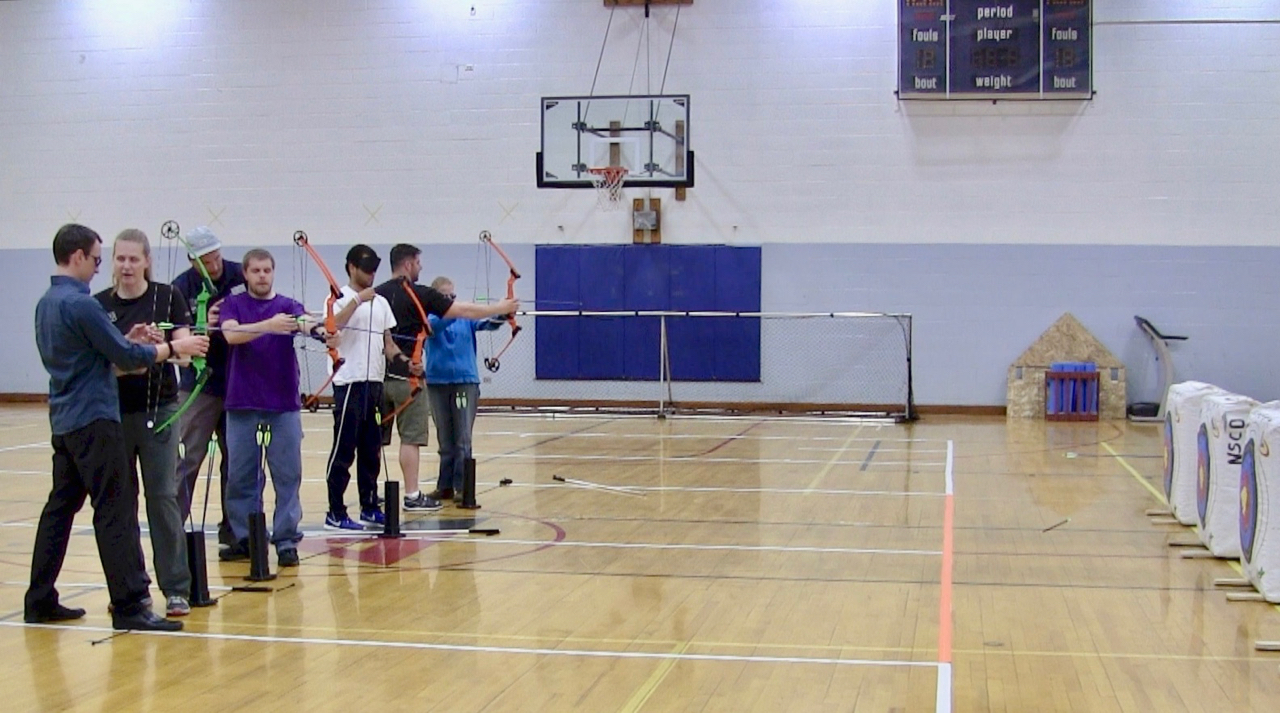 Zen and the Art of Archery was a popular book in the 1970s among a certain crowd in which martial arts practitioners became adept at hitting the bullseye while blindfolded. What does that mean? Who really knows, other than it was the era of the "Kung Fu" TV series.
Nonetheless, our partners at NSCD arranged an archery class for some of our students, and it took place in the gym last Tuesday
Dare we say it? It really hit the mark!.