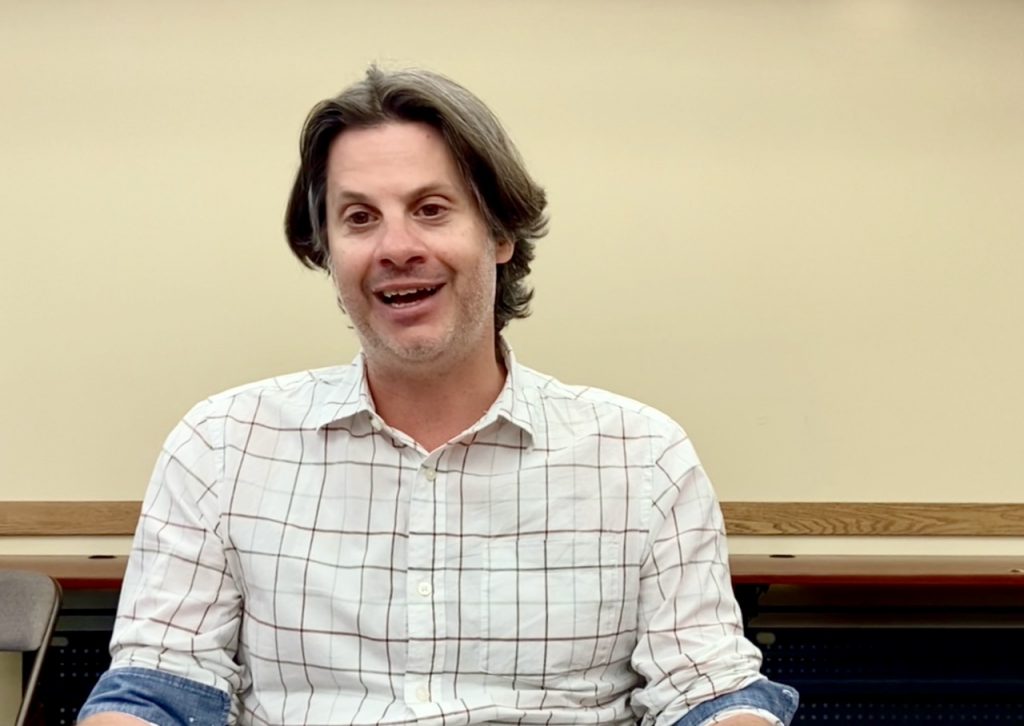 In June, 2022 we hosted journalist Jason Strother for a week of training at the Center. Jason, who has worked for years as a free-lance reporter and was headquartered for a time in Seoul, South Korea, was researching a story about how blind people obtain food. Groceries, that is. His interest in this subject is personal, as he describes in the podcast linked below, Jason has a form of Macular Degeneration, and in recent years changes in his vision have increasingly presented barriers when he shops for food. So, he took a journalist's approach to see how blind people went about obtaining their comestibles, and that included a stop at the Colorado Center for the Blind in Littleton.
Recently, Jason emailed Director Julie Deden and me from India to tell us his report based on that research had come out in the April 19, 2023 episode of the America's Test Kitchen podcast, "Proof." Okay, that's a big deal, isn't it!
Take a listen and you'll hear some Center staff and students, familiar voices to many of us, and one surprise reveal. But you'll also get some insights on the choices for blind people in navigating one of the basics of everyday life and, not least of all, hear a report by a top-notch journalist who is legally blind and continues to pursue his chosen career, not to mention cooking and eating well!