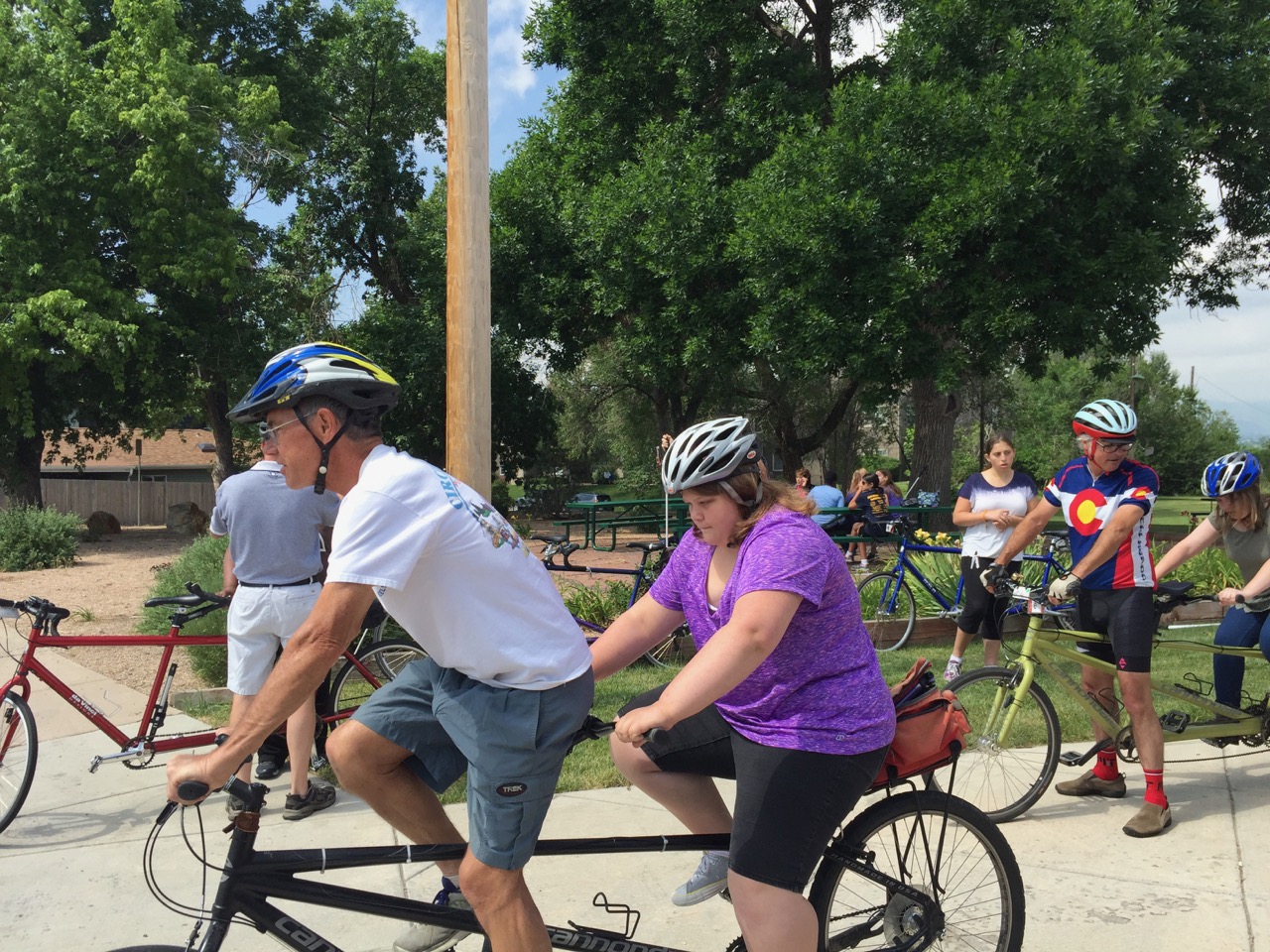 There wasn't time to sit still till lunch was served, but none were inclined to do so at Saturday's #NFChallenge Olympic Day 2017. There were just too many things to try out – beep baseball demonstration with the Colorado Storm, judo and power-lifting, goal ball and tandem bicycling with Eye-Cycle! Everybody got to take a turn at three or four of these activities, and a few even took a second bike ride or got into a couple of actual goal ball matches!
But participants were able to sit still long enough to listen to Paralympic runner Chaz Davis talk about how he went from "overweight and out-of-shape" to being the current record-holder in the marathon for blind and visually impaired runners.
And then it was back to another round of fun – and fitness – activities!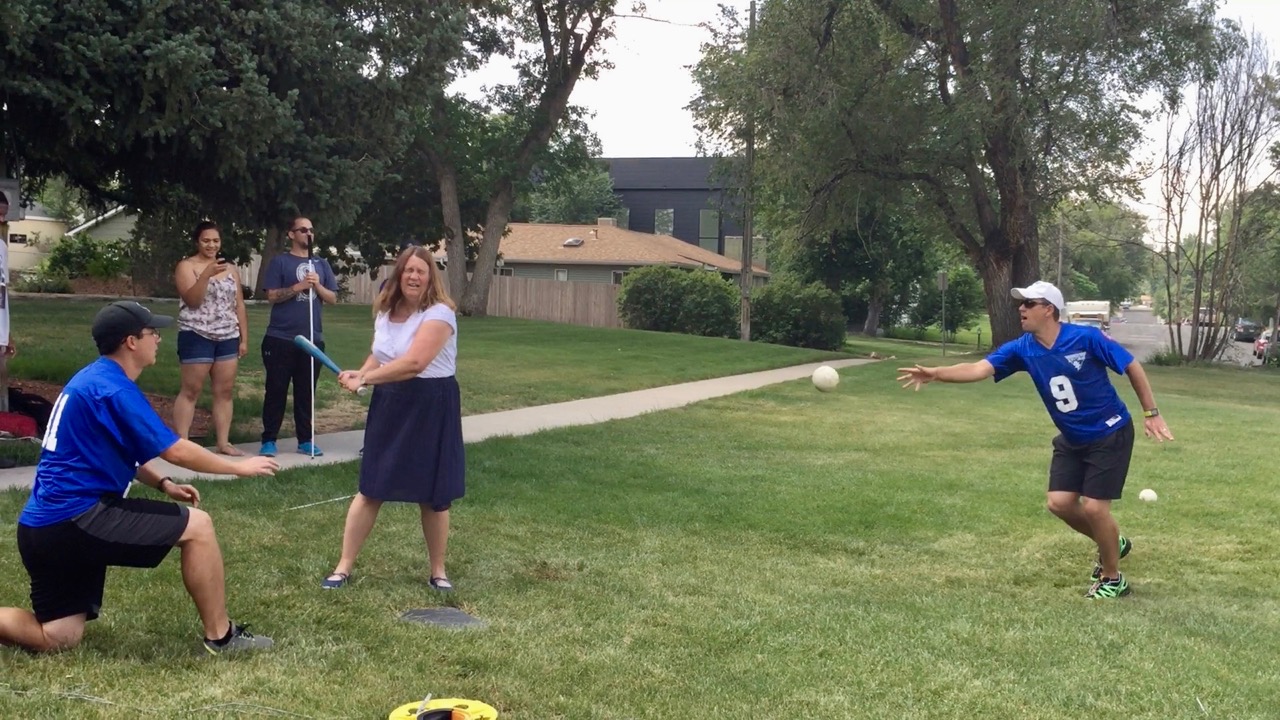 Thanks to the Denver Post for publishing a story on the #NFChallenge Olympic Day.