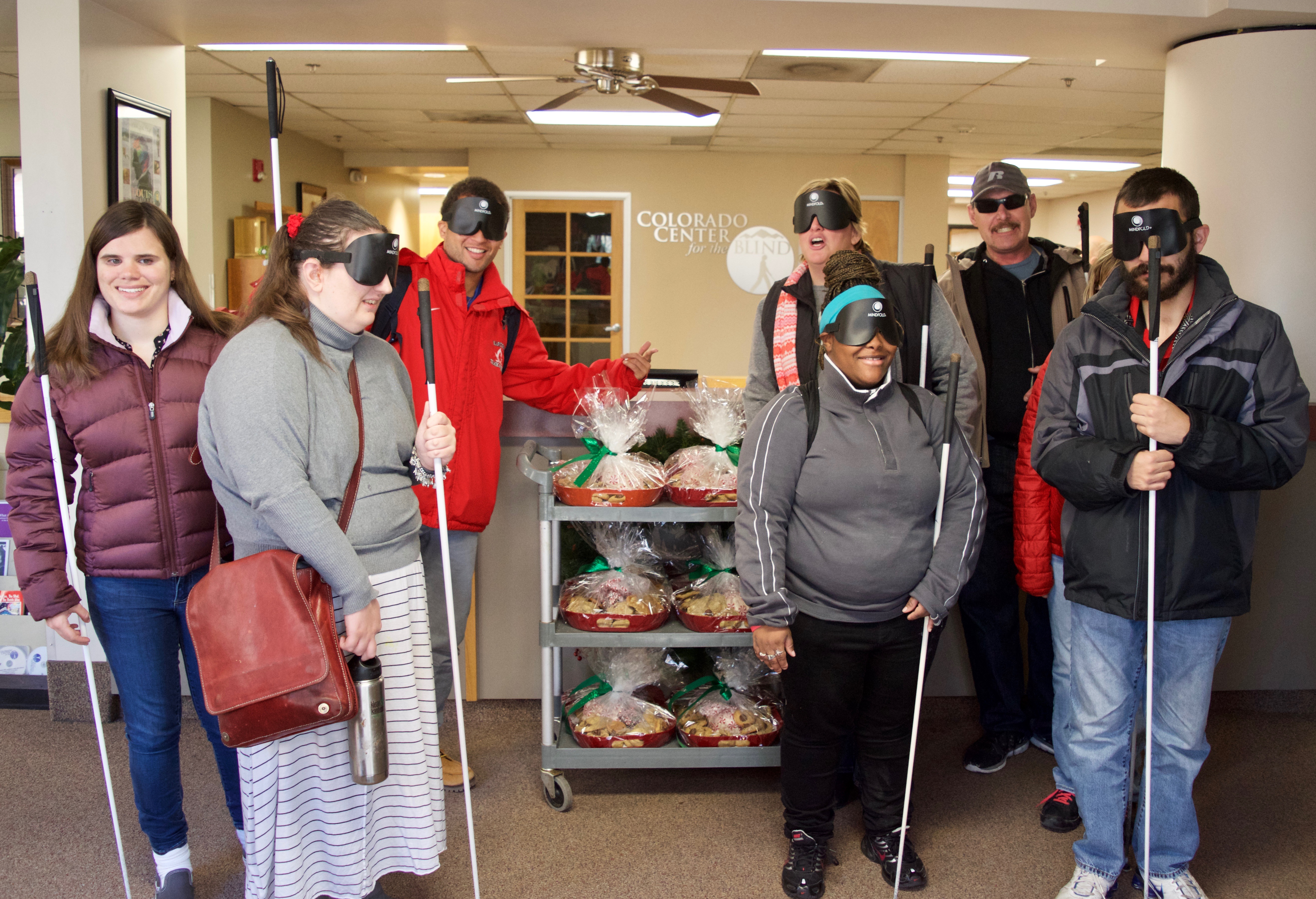 We're in our final week – final days, really – of the 2016 year at the Colorado Center for the Blind. It's not exactly like winding down, but more like an all-cylinders-open surge for the finish line.
Alejandro went on a support drop yesterday, and is cooking a big meal tomorrow. Ryan served his mini-meal – fifteen people and French onion soup – while down in the gym another class punched, kicked and potato-tossed each other on their way to earning their orange belts in Karate from Karate Denver. We also delivered holiday cookies and other holiday treats to Littleton police, fire and planning personnel, as well as to the shopping assistants at the Neighborhood Wal-Mart.
The Seniors' annual Holiday Party was nearly a mob scene, with 50 attending, sharing pot luck and a lot of laughter. This year's ITP student choir is the best in memory. They sang outside Littleton Light Rail Station's Romancing the Bean Monday afternoon, and gave a lovely and lively performance to the Seniors Tuesday as well.
And that's just one day this week, though I'm sure I'm forgetting a couple of things!