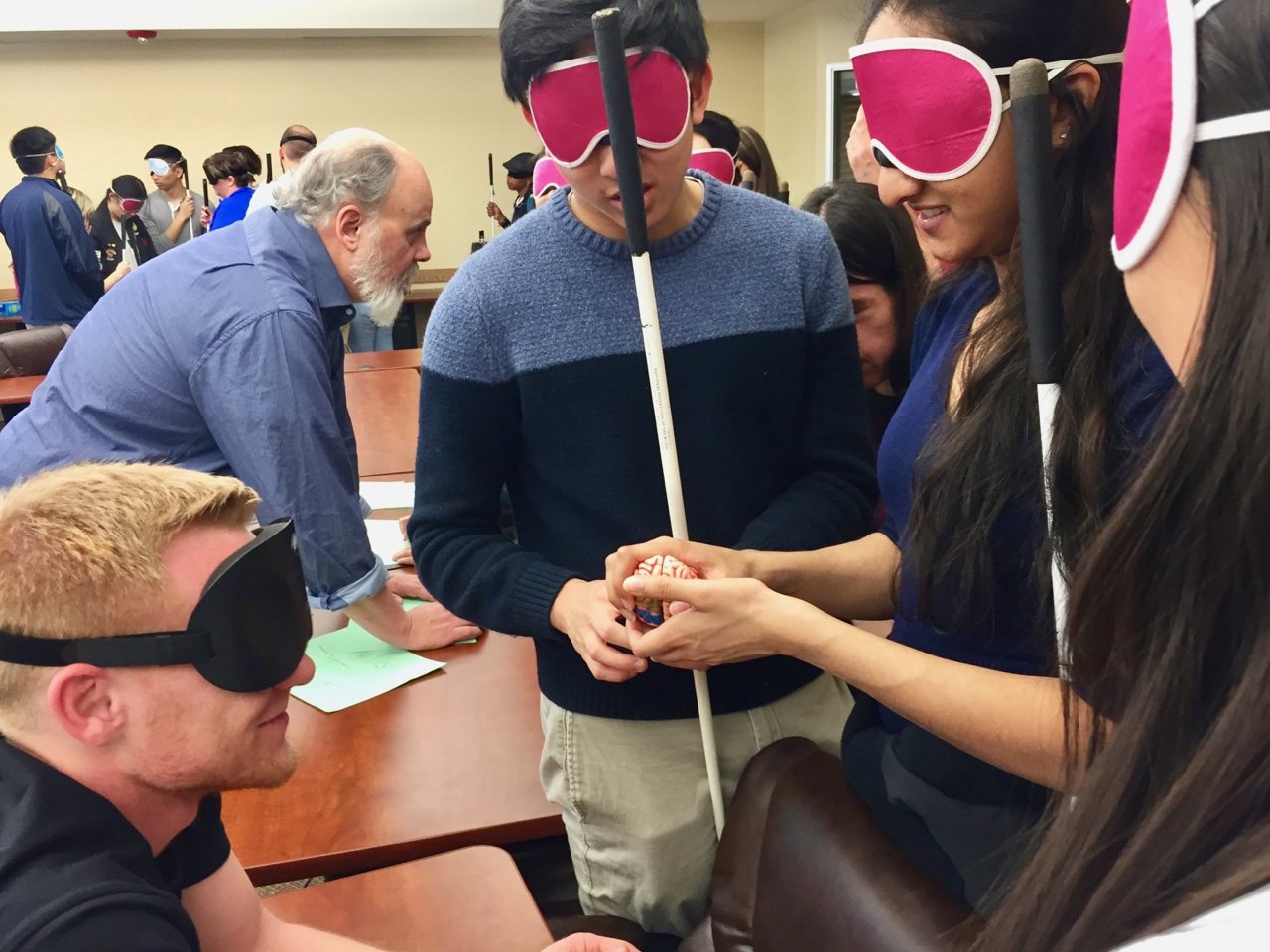 Here's a shout out to this year's crew from Rice University in Houston who came to work as volunteers on March 16 and 17. They spend an "Alternative Spring Break" volunteering, first at Winter Park with the NSCD adaptive ski program, and then in Littleton.
No, no skiing. At the Center they helped move and assemble furniture for our summer apartments (it'll be here before we know it), as well as cleaning and organizing in the pool (storage) room.
That's right, we saved the really fun stuff for Rice!
But they also got a little mini-course under sleepshades that included tech, Braille and travel. And our students cooked a big meal for them on Friday, when going through the serving line and finding a seat was another sleepshade activity for Rice.
For Thursday's Philosophy class, our student Ashley treated everyone to a mini accessible science fair under sleepshades. Rice is noted for engineering and sciences, and many of the Rice students are majoring in these areas.
Blind people do science too – Ashley has just been accepted to a PhD program in Chemistry Education at the University of Northern Colorado in Greeley.
Thanks again Rice – and we look forward to seeing some of you back in 2018!