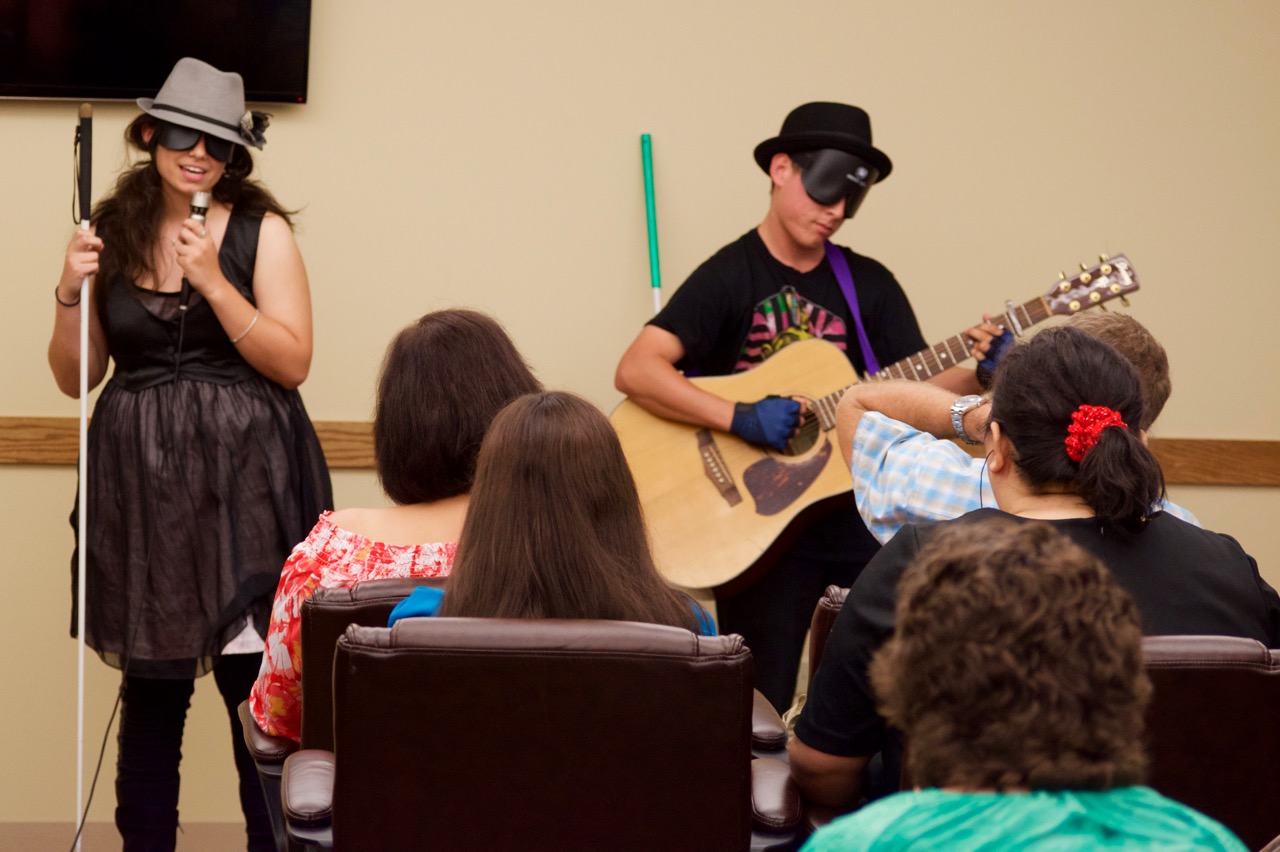 If only the Beach Boys were right about "Endless Summer"! This summer is ending, but 24 students from Colorado and five other states as well as Mexico, there were some great moments. From Denver's 16th Street Mall to rafting on Clear Creek, from cooking in the kitchen to rock climbing at Eldorado Canyon, from canoeing, work experience or campus visits, to the NFB Convention in Orlando … they gained the confidence of conquering it all, these are young people with a future!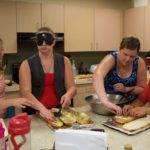 Today the last of our Summer students passed through DIA to catch their flights home. Wednesday was the big graduation Celebration, with a meal for over 100 cooked entirely by the students, awarding of certificates and a talent show.
The great lesson of the summer was summed up by Christian as the students and staff had a final moment together before serving their guests. In essence, Chris told his fellow students, "You all now know that you can be yourselves – you can take your canes to school and be yourselves."
For those returning to high school where the temptation is sometimes overwhelming to "not stand out" by carrying a white cane, it was a powerful message.
But it was Vanessa S in her fedora that got the entire room rocking at the talent show with a re-purposed tune. "It's all about that cane, 'bout that cane, 'bout that cane – and sleepshades …" she chanted to Alejandro's guitar accompaniment and cheers and rhythmic hand-clapping from the audience.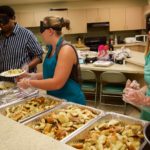 Yesterday students and their counselors cleaned their apartments and packed. The first van of students left the apartments about 4:30 this morning.
So, enjoy a couple of photos, and a couple of Face Book posts from the past day or so …
From Terri
Great last day at the center, I'm going to miss this place especially with the amazing ppl I've met. I've glad I've learned to deal with my blindness! It's a tough situation but I just have to get through life looking to positive thoughts. The two people I will never forget Brittany B and Frankie. I will miss them a lot and would love to thank them for the times they dealt with me through thick and thin. It was a blessing to meet both of you and also the others. Love all smile emoticon
From Frankie
To my girls from apartment 205:

Thank you for spending your summer cooking, cleaning, laughing, crying, jamming out, watching movies, adventuring, and making some incredible memories with me! It has been such a joy to get to know both of you and to see how far you have come throughout the program. You both are like little sisters to me and I couldn't be prouder!! Each of you had your own goals to work towards and I think you both went above and beyond what you expected of yourselves!

I wish you both, as well as all of my amazing students, the best of luck in the year ahead! Never stop believing in yourselves and your abilities, and
know I'm just a call or text away if you need anything! I love you nerds, and I am going to miss you!

💛, your favorite Hufflepuff weirdo
—  with Terri and Marie at Colorado Center for the Blind