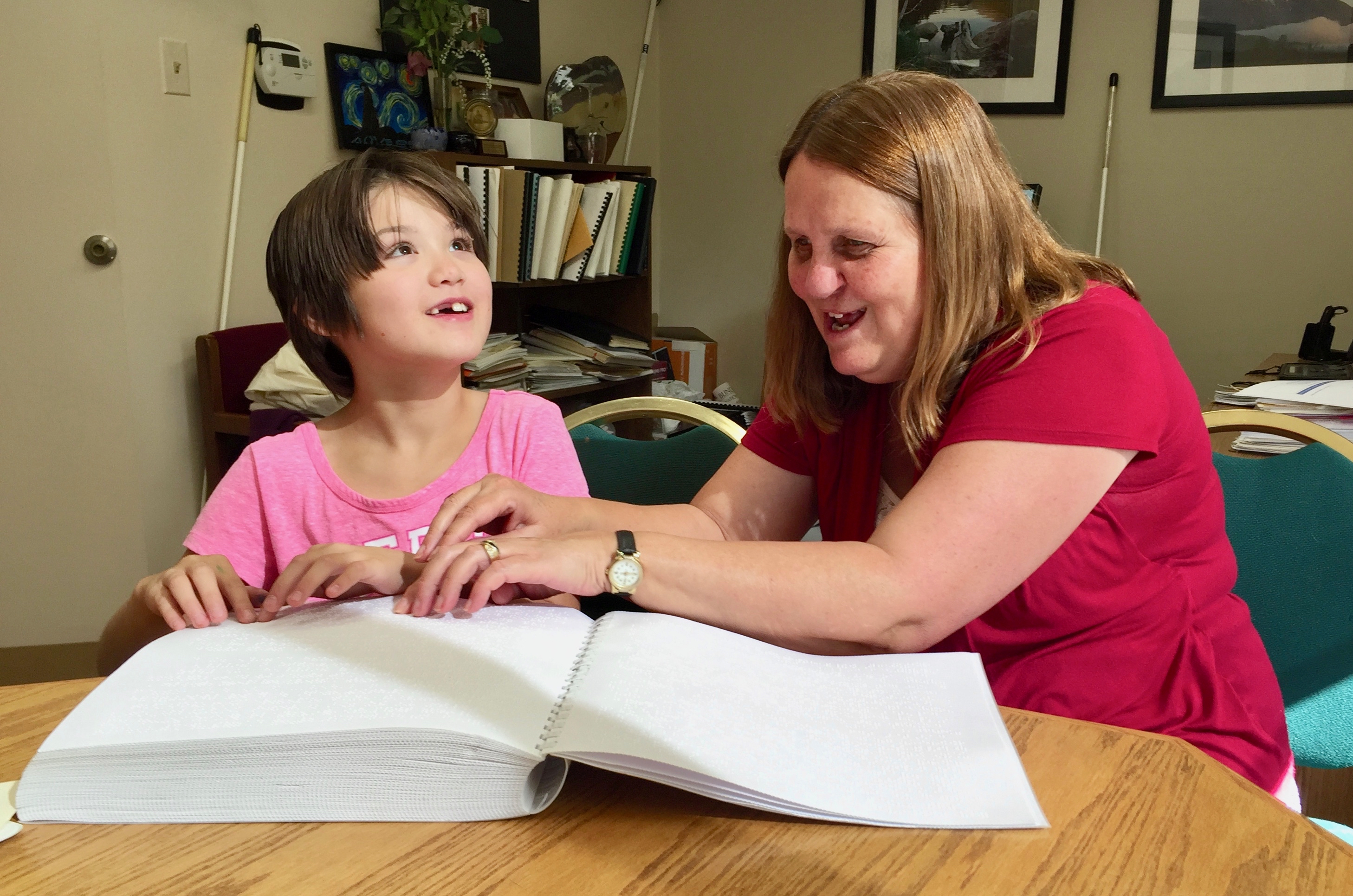 It's a horse race, for sure. It started this morning with the announcement that Laura was about to go on her support drop with Daniel. She made it back about 11:30, no problem.
Mickey has been working on her mini-meal – for fifteenn guests – for the past couple of days. At noon she served a penne spaghetti with meatballs to die for, and chocolate chip brownies big enough for your head stone. There were plenty of extras to go around, no sweat.
Julie has been excited all day about meeting 9-year-old Lexi to talk about Braille. Lexi's teacher, Janet Anderson, brought her over to meet Julie and talk about ways to read Braille even faster. Lexi is an excellent reader and loves to read, so she and Julie have a lot in common!
In Philosophy Class today we watched the 1976 documentary film about the Iowa Commission for the Blind's training center, "We Know Who We Are." The film focused on the strategies used there by it's then-director, Kenneth Jernigan in what was the most successful program in the country. The principles in that program are the basis of what we do at the Collorado Center for the Blind today, some 40 years later. No doubt!
Tomorrow the CCB Student Association is holding a pie-baking throwdown, so they auctioned off the claimants to each pie. Winner is the highest bidder on the pie that the impartial panel of judges chooses. If you're a judge, there's no way you can lose.