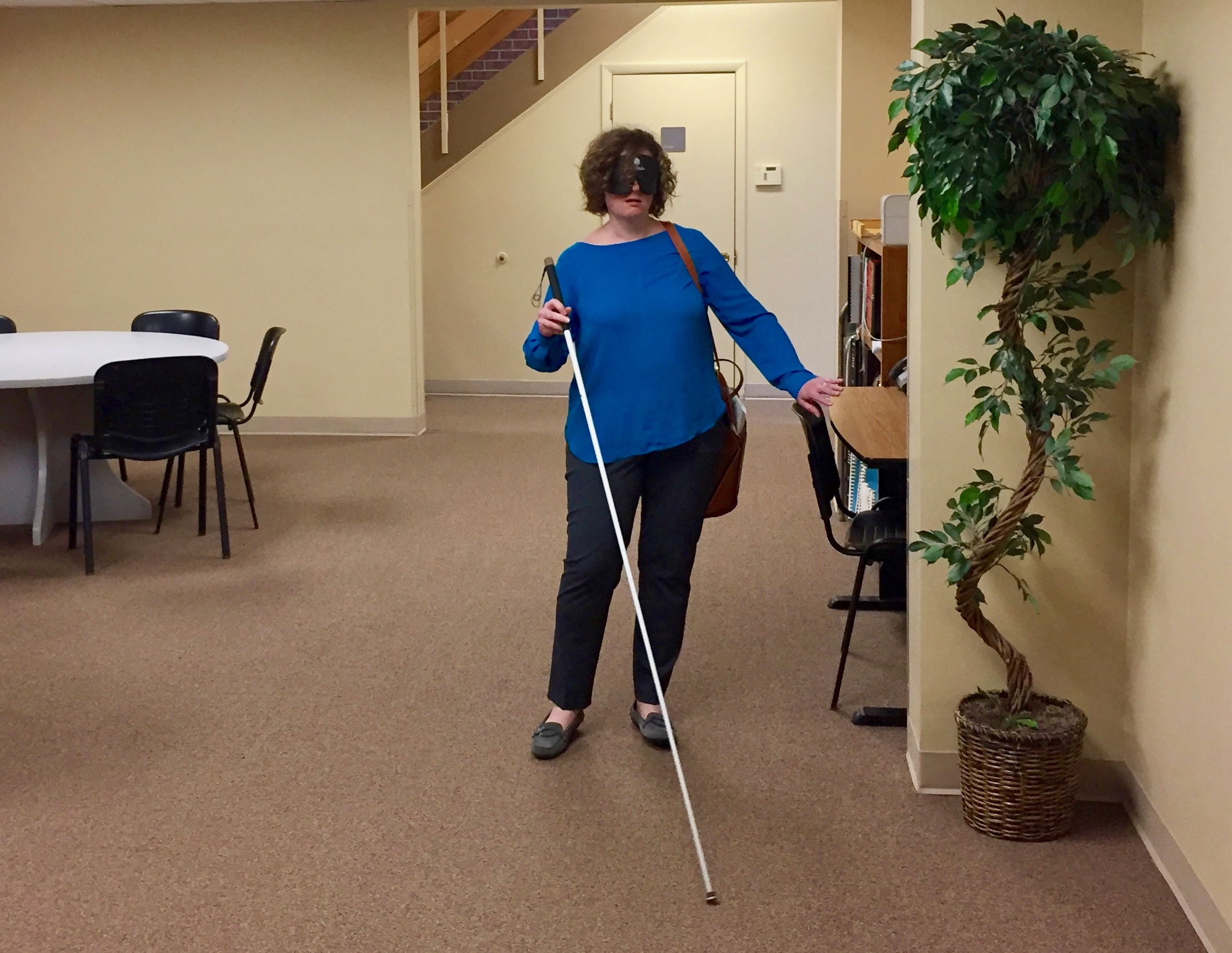 We want to give a farewell wave to Jessica Edmiston, who spent Monday through Thursday here at the Center, not just observing, but working under sleep shades all week, going to classes with student mentors and working on the basics of Braille, Assistive Technology, cooking and travel. And as it happened, she was here to witness three graduations, including partaking of the meals prepared for 60 by the graduates, and the awarding of their Freedom Bells!
It's no small deal for Jessica to take a week to do this, since she's the Alabama Institute for Deaf and Blind Birmingham Regional Center Director. That's a long title, and it has a lot of responsibility to go with it, but her center contains a recently established Structured Discovery program, which is (the methodology and philosophy we employ here at CCB, called the Alabama Freedom Center for the Blind. Jessica clearly has a commitment to the deaf and blind Alabamans her program serves, and that includes the Freedom Center for the Blind. We were very glad to have her with us this week!
By the way, she was an excellent student!