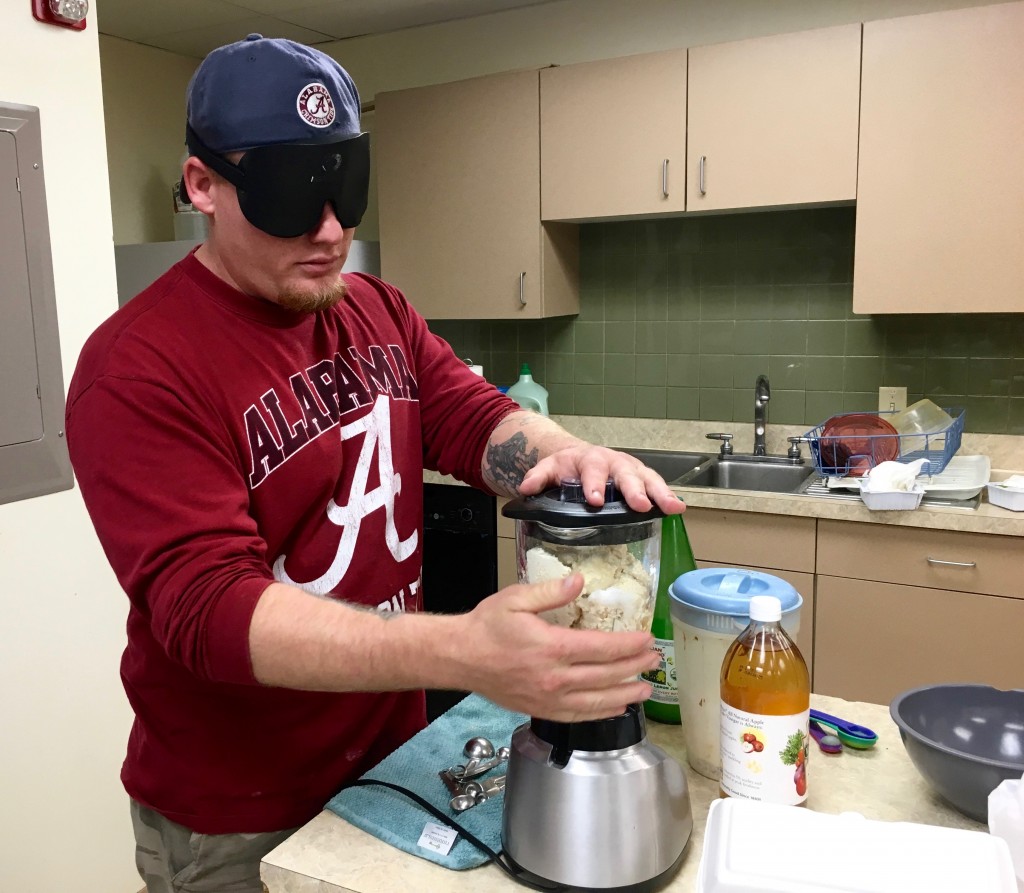 They had both kitchens to themselves on Tuesday as Home Management staff took other students on shopping trips in advance of the NFB of Colorado convention next week. Daniel and Marcus spread out and did their work – both preparing for their mini-meals, which is the second of three major meal requirements in Home Management. They've been cooking for fifteen and, as with all of the required meals they must find the recipes for three dishes, calculate the portions and the shopping list, and then do the shopping – all within the allotted budget.
Daniel's meal was served on Wednesday and it was an all-vegan triumph of a black bean and tortilla casserole featuring homemade tortilla chips, a vegan sour cream-substitute, and a peach cobbler for dessert.
Marcus went another direction. His meal served Thursday was barbecue ribs with a homemade barbecue sauce, a salad with a homemade dressing and apple cheesecake.
"I'm doing Montana proud," said the student from the Big Sky.
And that is a true statement!
Both of them did it proud for the guys.