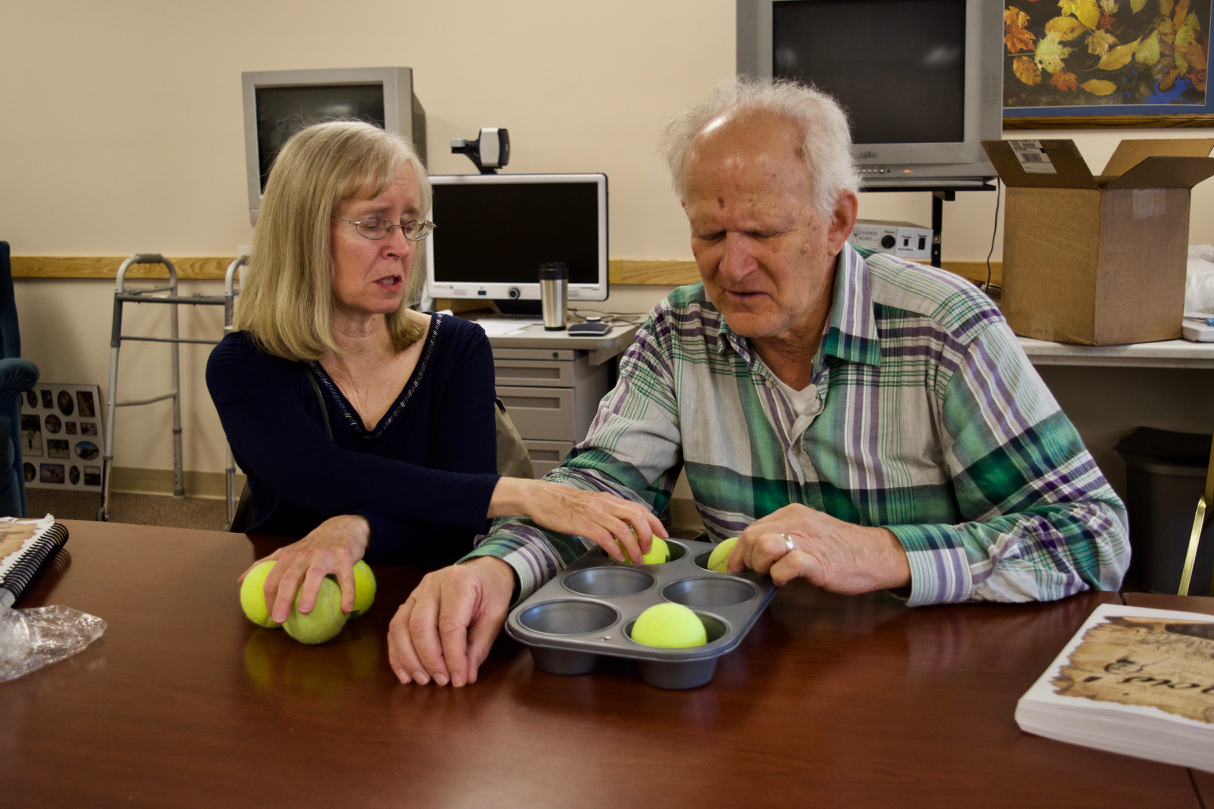 You wouldn't have needed to be told that Dorine's Cinnamon-Pudding Cake was an award-winner if you had been anywhere near the Center's kitchen this afternoon. It's our spring Seniors in Charge week, and we have five dynamic seniors determined to keep living the lives they want. This afternoon, of course, they were cooking and baking under sleepshades, and the smell of that cake had mouths watering out in the lobby and beyond!
Sleepshades are optional, though encouraged, in the five-day training for seniors. This group is pretty game though, and all are giving them a good workout this week.
All five, along with some of our Senior Services staff, are staying in our apartments, traveling back and forth to the Center on the bus every day. They're learning cane travel, Braille, technology and of course the tricks of cooking and cleaning up without vision.
The group come from all over Colorado and as far away as Portland, Oregon. The week wraps up on Friday morning with the Friends and Family gathering.